The Queensland government has unveiled a new grant program to bolster small business growth – and the move could create more opportunities for apprenticeships and traineeships in the state.
The Accelerate Small Business grants scheme is designed to give organisations additional financial support that will enable them to expand and take on more people. Premier Annastacia Palaszczuk and Small Business Minister Leeanne Enoch launched the initiative on October 25 at the DestinationQ conference in Mackay.
They explained that companies would have access to a $10,000 grant – which businesses must match – to use for one-on-one mentoring or establishing an advisory board.
"Through our successful Mentoring for Growth program we have seen evidence of how enabling small business to add these elements to their business toolkit has helped them grow their business and employ," said Ms Enoch.
"The program calls on business owners to make a commitment to the success of the next stage of their development, including potentially moving to a medium-sized company."
Mentoring seems to have delivered excellent results for small businesses in Queensland. According to Ms Enoch, organisations that used mentors in 2014-15 experienced a 12 per cent rise in employment, as well as 7 and 18 per cent increases in turnover and gross profits, respectively, within just one year.
Small business focus in Queensland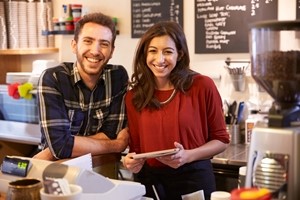 The 406,000 small businesses in Queensland comprise 97 per cent of the entire state's enterprises, and they employ 43 per cent of private sector employees.
The Accelerate Small Business grants program is the first initiative announced under the Advancing Small Business Queensland Strategy 2016-2020, which was introduced in June and will receive $22.7 million of investment.
A new Office of Small Business was established at the time to help coordinate services for these enterprises across the state. The office champions small business causes to key stakeholders and delivers programs aimed at fostering new jobs and creativity within the sector. For example, women and Aboriginal and Torres Strait Islander people are expected to particularly benefit through the office's Queensland Entrepreneurs of Tomorrow program.
Meanwhile, the Advancing Small Business Queensland Strategy is itself a part of Advance Queensland, a $405 million state government commitment to boosting job creation.
Confidence on the rise
The state government's efforts appear to already be bearing fruit, with the latest Sensis Small Business Index showing a marked improvement for Queensland's organisations over the last year.
Sensis noted that 57 per cent of small and medium-sized businesses (SMBs) were confident in their prospects for the next 12 months during the September quarter this year. This figure is up 10 percentage points on the same three-month period in 2015.
SMBs feel there have been improvements in sales, profitability, employment and wages, and net confidence in Queensland is now one point higher than the national average.
"We've doubled our payroll tax incentive for Queensland businesses that employ apprentices and trainees."
The Sensis results came after a National Australia Bank monthly survey showed Queensland joint-led the nation in business confidence in July. Both Queensland and NSW scored +6 on the bank's index, while the national average was +4.
Acting Treasurer Bill Byrne highlighted the state government's work on creating new jobs in Queensland as crucial to boosting optimism among organisations, including schemes to help apprentices and trainees.
"We've doubled our payroll tax incentive for Queensland businesses that employ apprentices and trainees. This is making it even more attractive for employers to hire and keep apprentices and trainees and grow their businesses," he explained.
Clearly, small business remains a strong focus for the state government over the coming years, especially in terms of new job creation. With confidence already on the rise, apprentices and trainees will no doubt hope there will be more opportunities on the horizon to put their skills to good use.
By Leanne Macnamara, Public Relations Coordinator