November 20, 2018
Help your workers stay skin cancer free with these tips!
Hang up the poster in your workplace
Help keep your drivers and pedestrians safe by following these four SAFE steps of hazard management. 
Hang the poster up in the warehouse
October is National Safe Work Month
National Safe Work Month is a time for employers and workers to commit to building a safe and healthy workplace.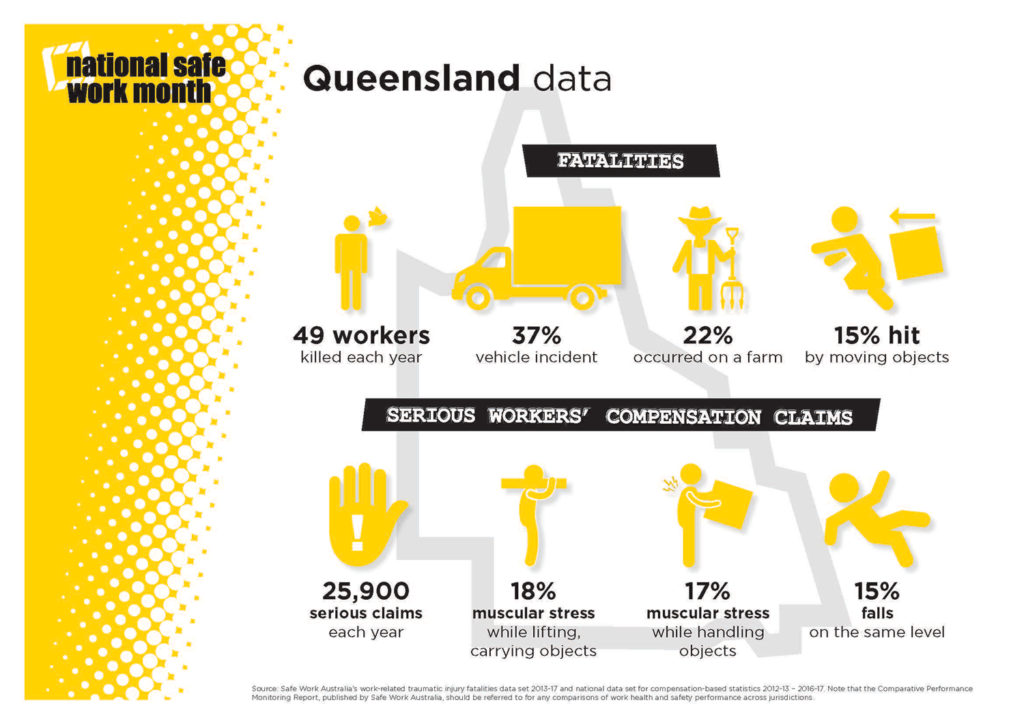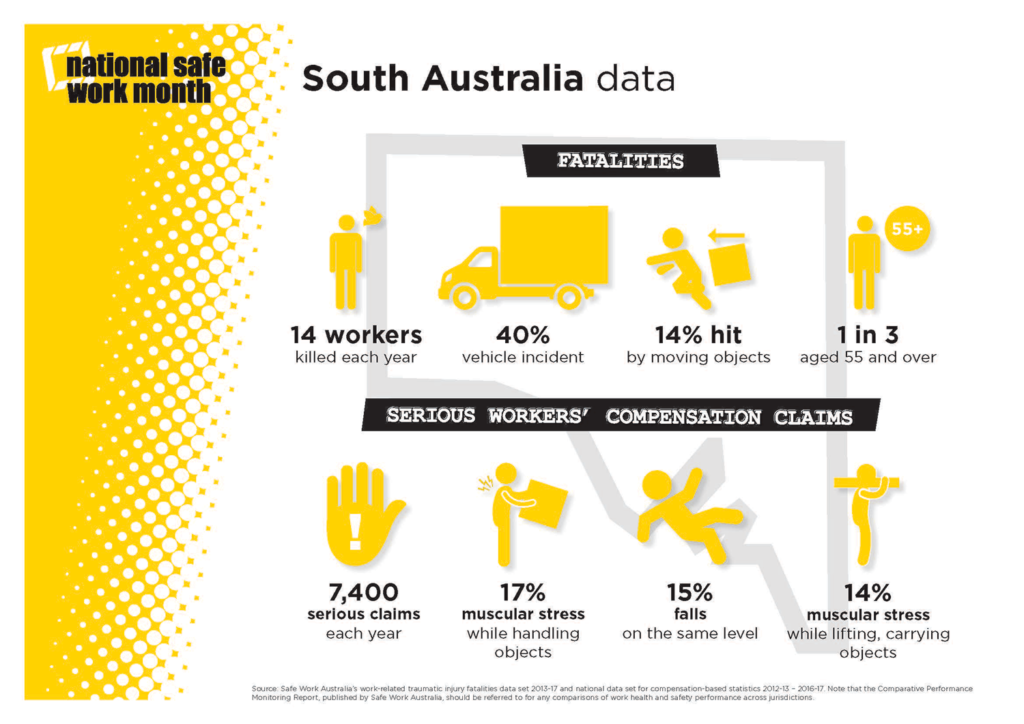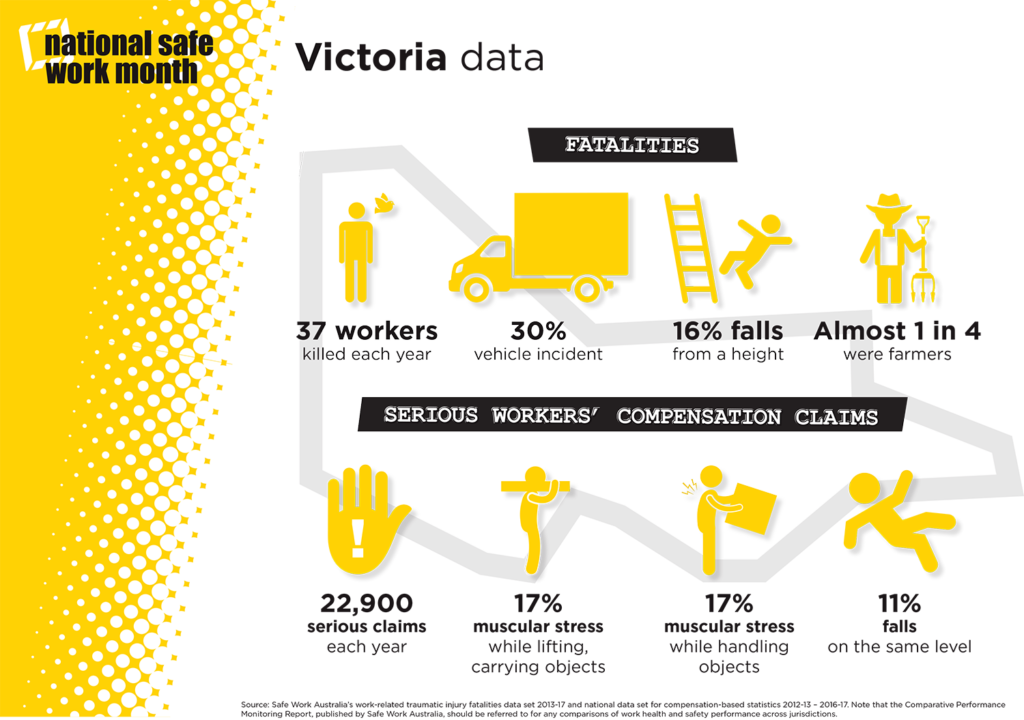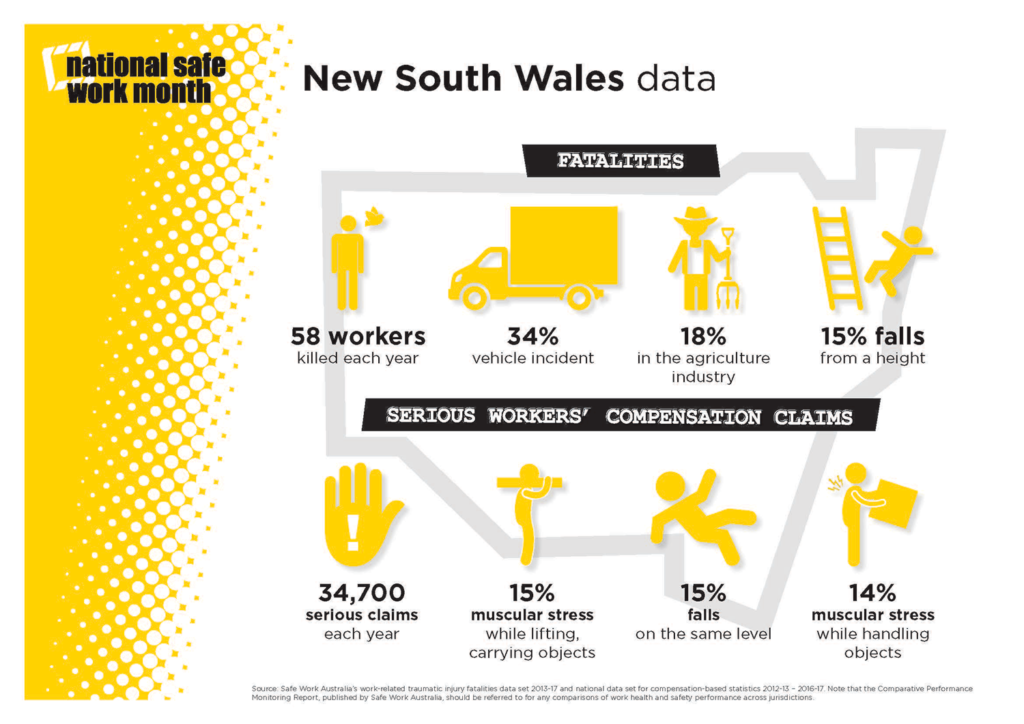 Download and hang up in the lunch room
Heat Stress
October 9, 2018
What is Heat Stress?
Summer is quickly approaching and although we're enjoying the warmer days, the rise in temperature can affect our bodies putting us at risk of heat stress. Heat stress can arise from working in high air temperatures, exposure to high thermal radiation or high levels of humidity.
Symptoms
Symptom include, but aren't limited to:
– Dizziness
– Fatigue
– Headache
– Nausea
– Breathlessness
– Clammy skin
– Difficulty remaining alert
It is recommended to acclimatise to the work environment, which is a gradual process, but following these safety tips will help you to acclimatise.
Ensure You Are Hydrated
Although it's easy to forget about taking water breaks at work, it is important to remember to drink 2-3 litres of water each day. By ensuring that you have enough water, you will be able to perform at your best both mentally and physically.
Appropriate Work Clothing
Work safety wear or personal protective equipment (PPE) is designed to protect you from hazards as well as keep you cool. As various jobs require different items of protective clothing and equipment, it's important that you understand what is required in your specific workplace to keep you safe at work.
Regular Rest Breaks
If you're working outside, try and schedule work to take regular rest breaks in covered or shaded areas to allow your body to cool down. Where possible, it may be appropriate to schedule work in cooler times of the year or in the evening when it's not so hot to prevent working during the hottest parts of the day.
Make safety a priority
According to Safe Work Australia, 77 per cent of work-related injury and disease costs are borne by workers costing the Australian economy $61.8 billion, representing 4.1% of the Gross Domestic Product (GDP). Everyone has the right to feel safe at work and it's everyone's responsibility to ensure they don't become a statistic in the workplace.
Safety at work is everyone's responsibility
Safety polices and procedures are in place to keep you and your work colleagues safe. It can be from knowing how to correctly lift heavy items to handling chemicals or identifying hazards in the work place