Our New Team Members for 2021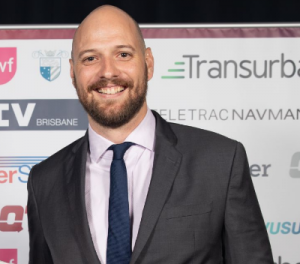 John Dekker, Business Development Manager
I've been with The BUSY Group since March 2021, joining because I really connected with the mission of BUSY. Prior to joining BUSY I worked in a Recruitment organisation in Australia and Canada, leading the Canadian operations for 3 years. I love the challenge of getting the right people into the right jobs, and the role that training plays in individual and organisational growth.
When not working, I'm up early with my young daughter and constantly deciding whether to do some exercise or to steal a nap when she's asleep.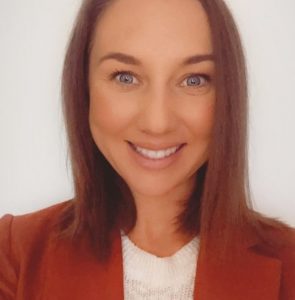 Whitney Devine, Business Development Manager
Recently joining the team, I've come to the BUSY Group with over 10 years' experience as a sales & operations manager in FMCG.
I believe it's extremely important to work as team to collectively deliver commercial results.
When not at work I can be found enjoying a Netflix binge, a gym class or a BBQ down at the beach with family and friends.
I'm really looking forward to this next chapter of my career with The BUSY Group.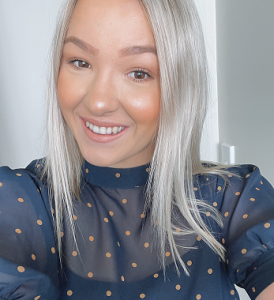 Ashley Begg, Business Development Manager
Helping people and industries feel connected whilst driving them towards success has always been a passion. My name is Ashley Begg and I have recently joined The BUSY Group as a Business Development Manager in the Corporate Solutions team. Over the past 6 years I have worked within the training and construction industry with a heavy focus being general and civil construction. Throughout my career, I have assisted with the setup and delivery of many training related programs for major infrastructure clients across Queensland. I'm a driven and enthusiastic individual and I always aim to offer the best customer service experience to all of my clients whilst building great and lasting partnerships. When I'm not keeping busy with work, you can find me exploring different beaches with family and friends or completing home renovations.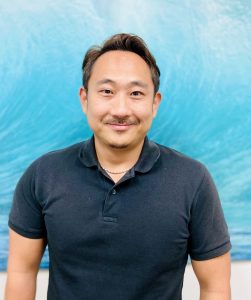 Nick Tani, Senior Account Manager
Having experienced a few different roles within The BUSY Group over the past year, I'm grateful to now be a part of the Corporate Solutions team, surrounded by passionate leaders and colleagues.

Pre-Covid, I was working in the Hotel Industry working for Mantra Group, Accor Hotels, and the Minor Hotel Group in International Sales / National Account Manager roles based at Head Office.  When COVID hit, it was hard to accept the impact it made on the industry and my career, but as I look back now, I couldn't be happier working for BUSY.

I look forward to meeting you all soon and feel free to call me if there's anything I can help with.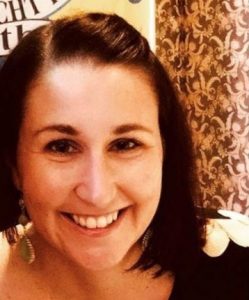 Tracy Walker,  Account Manager
While I am new to the Corporate Solutions Team, I have been with The BUSY Group for almost 3 years, firstly as an Apprenticeship Field Officer and now as an Account Manager within the Corporate Solutions team. 
I have many years of AASN experience but this position is the one I am most excited about! I enjoy helping our clients and looking at ways we can improve our service to them. Outside of BUSY I am a Wife and a Mum of two very active boys! I am very much looking forward to working with you and please let me know if you have any questions, I will be happy to help.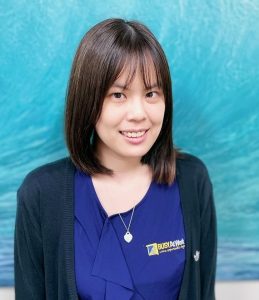 Sylvia Huang, Account Coordinator
Prior to coming to The BUSY Group I worked as a training coordinator in a Registered Training Organisation for the Civil Construction Industry.
I enjoy assisting our clients and apprentices/trainees and seeing them grow in different industries.
Outside of work, I love baking and decorating cakes, so feel free to contact me if you have any issue with Apprenticeship/Traineeship or if you're looking for a beautiful cake – I will be always there for you.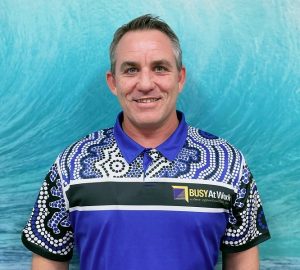 Aaron Reardon, Administration Assistant
I'm a local boy born and raised in Southport close to BUSY HQ and am very excited to be joining the workforce planning team.
I come from a customer service and call centre background and my expertise is around customer service and communications. With a strong interest in sports and anything light-hearted I hope to build some lasting relationships with many of our clients for many years to come. It's an honour to join the team and I look forward to meeting everyone over the due course.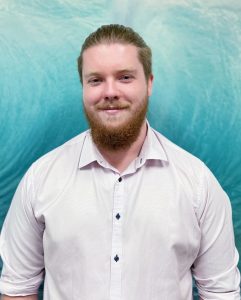 Lachlan Dunstone, Corporate Solutions Trainee
Hi, My name is Lachlan but I usually go by "Locky".
I've been working with The BUSY Group for nearly six months and have been enjoying the work and the people in this company. I originally came into BUSY through joining their Skilling Queenslanders for Work program along with other people my age struggling to get into the workforce. At the time I was jumping job to Job in labour-based work. Outside of work I enjoy photography, editing, gaming, and hanging out with friends and getting people together.
Since working at BUSY I believe that I have grown as a person. I have had our team to support and motivate me so I keep improving and am working to become the best version of myself – so I can truly help people the way BUSY have helped me.