Do you ever feel like it's too late for you to change careers? Well, we're here to tell you it's not and that the average person changes careers between 5 and 7 times in their lifetime.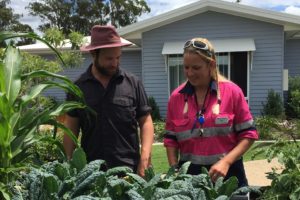 People who may have worked in a career for 10, 20 or even 30 plus years are in a unique position as they have plenty of transferrable workforce experience to bring to a new career, while still being able to obtain new knowledge and skills.
There's plenty of success stories of older people turning their careers around in later life. Ronald Reagan left acting for politics (an unlikely step), becoming the 33rd Governor of California in his late 50s and becoming the 40th President of the United States about 10 years later. Colonel Sanders was in his 50s when he created the iconic Kentucky Fried Chicken brand (KFC) which made his fortune and proving it is never too late to start a new career.
Here is how you can take advantage of the opportunity to reskill and retrain yourself so that you are ready and confident to enter the next stage of your career:
Find a growing sector
You do not want to risk leaving the career you are in now only to go into another that you not only dislike but that has a less-than-average growth rate and insecurity for the future. It is highly advisable to find an industry that has a high potential for growth, such as allied health and aged care, cyber security, data analytics and leisure – to name a few.
Focus on transferrable skills
The skills you have acquired in your professional career can take you a long way, especially if they are transferrable to your new job. Unless specifically asked for, don't be discouraged if you have not acquired certain qualifications since most employers look for candidates with the right attitude, the ability to learn and the ability to grow within the company. Qualifications can be obtained, the right attitude is harder to teach.
Seek career advice
Once you have discovered what your transferrable skills are, consider talking to close friends and family who may work in industries you are interested in. They can provide invaluable advice about what options you might have to best utilise these skills. You can also  seek career advice from a working professional who might know of some available opportunities. 
Identify relevant pathways
After deciding on a career path, think about what steps you need to take to get there. Look into various training opportunities and possibly rebalancing your budget in order to make it happen. There is Australian Government support for older workers that may help with the training costs and career advice if you are looking for a career interest. FIND OUT MORE HERE
Just like at the beginning of your career, be prepared to start from the bottom when entering a new industry, you will need to go back to basics. Applying your experience and transferrable skills will quickly add value to the team and with the right attitude will get you climbing the ranks again.
It is a common misconception that if you reach your 40s, 50s or even 60s and are no longer enjoying your field of work, there's no point in changing careers because you will be retiring soon anyway. In reality, you have at least 10 to 20 plus more years to find something you love, so why not start now?
Keep these steps in mind when looking to change industries and you will end your career on a high.
If you're over 45 and looking to change careers, the Australian Government Skills Checkpoint for Older Workers could help. FIND OUT MORE
Watch what Managing Director for BUSY At Work, Paul Miles, has to say about changing careers later in life.