Completed your Apprenticeship or Traineeship? 
Congratulations on completing your apprenticeship or traineeship – you made the distance and are now qualified in your field. 
You may still be working with your employer but your employment may have ended once the apprenticeship did – so where to from here? 
Here are some helpful post-apprenticeship options and useful information to consider.
1. Find Further Employment
Your qualification is held in high regard by employers as they know you have the right skills and have been learning within the industry.
One of the best things you can do is to ask your current employer if they know someone who is hiring in the industry. It's a small world within industry and they may even recommend you. 
On this same theme, you also have references from your past employer which are valuable.
Make sure you update your resume and include your training record and qualification, as evidence of your skills when applying for jobs.
Some helpful job search sites include:
2. Start your own business
You may consider starting your own business now that you have finished your apprenticeship and have learnt the industry – in fact many apprentices do just that!
Consider finding a mentor who can show you the ropes and guide you on best practices.
Before you start a business, it's important to be aware of your legal, regulatory and financial obligations. You can get specialist advice on day-to-day operations, including record keeping, sales, marketing and management staff.
There's multiple websites that offer helpful advice as well as small business courses and support to assist you to start your own business:
3. Further study
Your qualification can be a stepping-stone to further study. It may offer you credit towards a higher-level certificate, diploma or university degree.
Some trades and occupations require a licence to work.
The Queensland Building and Construction Commission provides information on the types of licences and qualifications required for builders and other tradespeople.
In Western Australia information can be found on WA Government Business Registration and Licenses.
If you want to become a specialist contractor, higher qualifications may also be needed.
Funding may be available for eligible students who wish to continue their education.
Decide on Your Career Goals
It's important to understand first what you really want from your career goals, both in the short term and the long term.
A helpful thing to do is to write down your short and long-term goals. 
You can then assess what is needed to help you achieve these – is it finding employment or going onto further study? Or is it branching out on your own – if so, what support or extra training will you need?
You've come a long way – and there's plenty more to discover in your life-long career, wherever that may take you!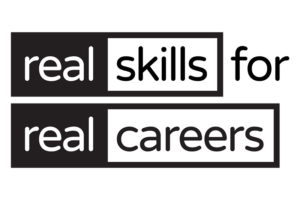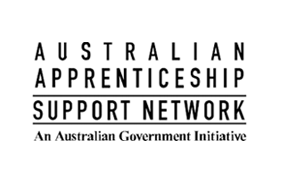 *THE BUSY GROUP LTD trading as BUSY At Work is a service provider contracted by the Australian Government as represented by the Department of Employment and Workplace Relations to provide support services to prospective and current employers and Australian Apprentices. THE BUSY GROUP LTD is one of a number of Network Providers in Queensland and Western Australia. This website does not represent the Australian Government, if you wish to access information about the Australian Apprenticeships, from the Australian Government you should access the Australian Apprenticeships website.