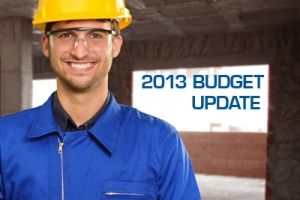 Last night's budget announced some new initiatives to improve skills shortages and make the training and apprenticeship system more flexible and responsive. What does this mean for you and your business? We had our BUSY experts interpret these initiatives and tell you what they mean to your business and how they may affect you.
The following initiatives will be implemented as a result of the budget:
Regional businesses struggling to find workers will benefit from extra funding for job seekers and apprentices to move to rural and remote communities. Government financial incentive of $6500 for families and $4500 for individuals to move to these areas before 30 June 2014 will be available. This will help rural and remote businesses gain access to a greater pool of talent and provide young people with more opportunities to gain skills and jobs.
Funding has also been allocated to deliver 10 additional Jobs and Skills Expos and employ 20 local employment coordinators until 30 June 2014 to better link job seekers with employers. They will help local communities come up with solutions to local problems.
Alternative Pathways for Trades – Pilot Program
This new initiative hopes to develop an alternative approach to the apprenticeships model of training where on the job training is done in parallel to off-the-job training. The trial will pilot 4,200 apprentices over 4 years who will initially undergo full-time training at a recognised training institution, followed by structured on-the-job training. It will target skills shortages and hopes to rework the current apprenticeship model to allow a more flexible and efficient way of meeting skills demand in our changing economy. The program may be expanded to have national coverage and may see flexibility to traditional three to four-year training periods in the future.
Skills Connect Fund
The fund will remove the need for businesses to negotiate multiple programs and complex application processes for skills connect programs. The new fund will create a single point of access when looking to up skill and develop your workforce.
Additional information on the above initiatives will be provided to BUSY clients once it becomes available.
For general information and advice on your apprenticeships please contact BUSY At Work on 13 BUSY (13 28 79).