We believe in the abilities of young people and give the unsure person seeking an occupation the information and support about what's expected in the workplace.
Transition to Work is a youth employment program initiated by the Australian Government. Its purpose is to provide support for young people to help them gain a paid position or further education.
If you are aged 15-24 and looking for direction, the Transition to Work program can help you build skills and confidence to enter the workforce.
Offering More than Youth Job Services: Skills & Training
Whether you have left school early or have had difficulty finding a job after completing your education, we're here to help. Our team not only assist in keeping you on track with achieving your goals, but we also work with you to develop abilities that will enable you to move forward in your career of choice.
While it may seem overwhelming at first, with the assistance of a friendly team to support and chat with you, we want to help you achieve outcomes that will lead to sustainable employment.
To explore a range of career options, we first work to help identify your strengths and areas of interest by:
Developingpractical skills for use in a work environment
Connect with education or training to further your abilities
Find and complete work placements for real-lifeexperience
Find careeropportunities in the local area
Connect with relevant local community services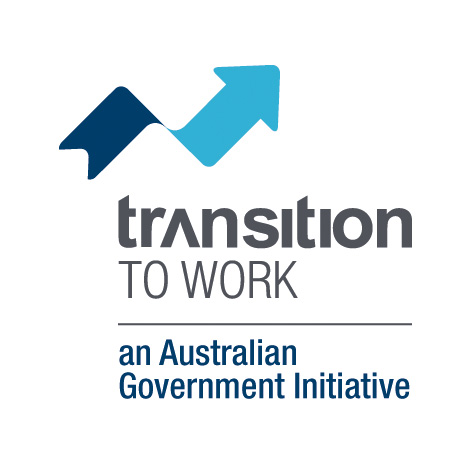 Find a Location Near You
BUSY At Work is your local provider of youth employment and training in Queensland, with locations in the following areas:
• Caloundra
• Maroochydore
• Noosaville
• Kingaroy
• Gympie
• Hervey Bay
• Buddina (Outreach)
• Nambour
• Townsville
• Kirwan
• Oakleigh, Melbourne (VIC)
What services can you get?
We can help you:
• Develop practical skills to get a job
• Connect with education or training
• Find and complete work experience placements
• Find job opportunities in the local area
• Connect with relevant local community services
Who is eligible for our youth employment and training?
Transition to Work is designed to help young people who are early school leavers or those who have had difficulty entering the workforce on school completion. To participate in the Transition to Work program, you must meet the following criteria:
Aged 15-24, and
An Australian citizen, or
The holder of a permanent visa, or
New Zealand Special Category Visa, or
Nominated Visa (including Temporary Protection or Safe Haven Visa)
Other requirements for eligibility will also depend on your circumstances, including whether you:
Have been awarded a Year 12 certificate or Certificate III
Have been in a paid positionwithin the last six months
Receive an income support payment such as Youth Allowance
Are currently participating in another employment service, including jobactive
How to apply for our youth job services in Australia
If you or someone you know needs help to develop their abilities, further training or help to find a paid position in your local area, simply fill in the form below, and one of our experienced and friendly staff members will be in touch with you soon.
If this sounds like you and you want to build your skills, simply send us a message to see how we can help you!
Submit your details for more information