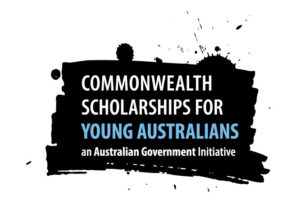 With the varying opportunities for youth to further their education, you can be assisted by the Commonwealth Scholarships Program.
By awarding young people and ex Australian Defence Force personnel up to $13,000 to undertake a recognised VET qualification, the financial barriers are lessened and allow possibilities for future career development. 
VET courses at the following levels are approved under this scheme:
Certificate III
Certificate IV
Diploma
Advanced Diploma
Youth scholarship programs for learning lifelong skills
Gaining one of these scholarship opportunities in your region is ideal for acquiring new skills that perform towards employability without struggling to pay the required fees. 
With the range of industry areas that VET courses cover, there is a myriad of training where you can become an expert and endeavour to apply these skills to your desired occupation.
Eligibility for further education
If eligible for Commonwealth support, you can receive up to $5,000 per year for up to two years of study. You can also receive up to a further $3,000 for completing a 20-day paid internship. Additionally, host employers can receive $1,500 per intern hosted.
Those who receive funding for further study can choose to study part-time or full-time. 
The Commonwealth Scholarships Program is an Australian Government Initiative delivered by BUSY At Work – because we believe in helping build better futures for young Aussies.
You are eligible to apply for this program if you are:
Aged 15 to 24 years old, or have exited the Australian Defence Force in the last two years;
Not in full-time work or school at the time of applying;
Living in one of the nominated regional areas;
Intending to enrol for an eligible VET qualification at the Certificate III to Advanced Diploma level, which will lead to an in-demand occupation.
We encourage applications from everyone who falls under the eligibility categories. We would particularly love to see an application from you if you have exited the Defence Force in the last two years, are Indigenous, live with an illness, injury or disability, or are from a culturally or linguistically diverse background.
Where are the eligible regions?
A Commonwealth Youth Scholarship is an ideal opportunity, especially when gaining financial aid to study an in-demand VET course. We value each application, but to be considered eligible, you must live in one of the following regions:
State regions:
New South Wales – Grafton (including Coffs Harbour) and Gosford
Northern Territory – Alice Springs
Queensland – Maryborough and Townsville
South Australia – Port Pirie
Tasmania – Burnie
Victoria – Shepparton
Western Australia – Wanneroo and Armadale
We encourage you to keep an eye out on this web page for further opening rounds.
| | |
| --- | --- |
| | Grafton (including Coffs Harbour) and Gosford |
| | |
| | Maryborough and Townsville |
| | |
| | |
| | |
| | |