Supporting Success for Women in Non-Traditional Trades
BUSY At Work is dedicated to supporting females into non-traditional trade careers. We want to see more women enter trades including building and construction, diesel mechanics, engineering, agriculture, electrical and mining industries – and more!
Apart from increasing diversity and encouraging equality in the workplace, it makes economic sense to see more females in non-traditional trade roles.
This is backed by a report conducted by Goldman Sachs which indicated the rise in female labour force participation between 1974 and 2009 improved Australia's economy by 22% and that closing the gap between male and female labour force participation rates could boost the Australian GDP by 11%.
BUSY At Work currently have less than 10% females undertaking traditionally male trade qualifications. There's a lot we are doing to improve this percentage!
One of those apprentices is Maggie who quit her office job to pursue a trade in painting and decorating.
READ MORE about Maggie's experience.
.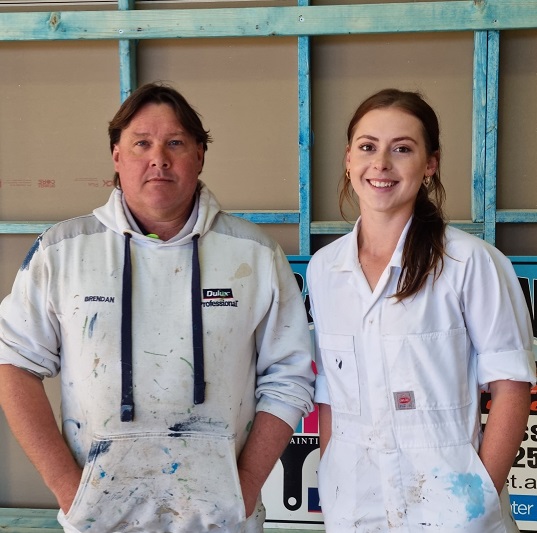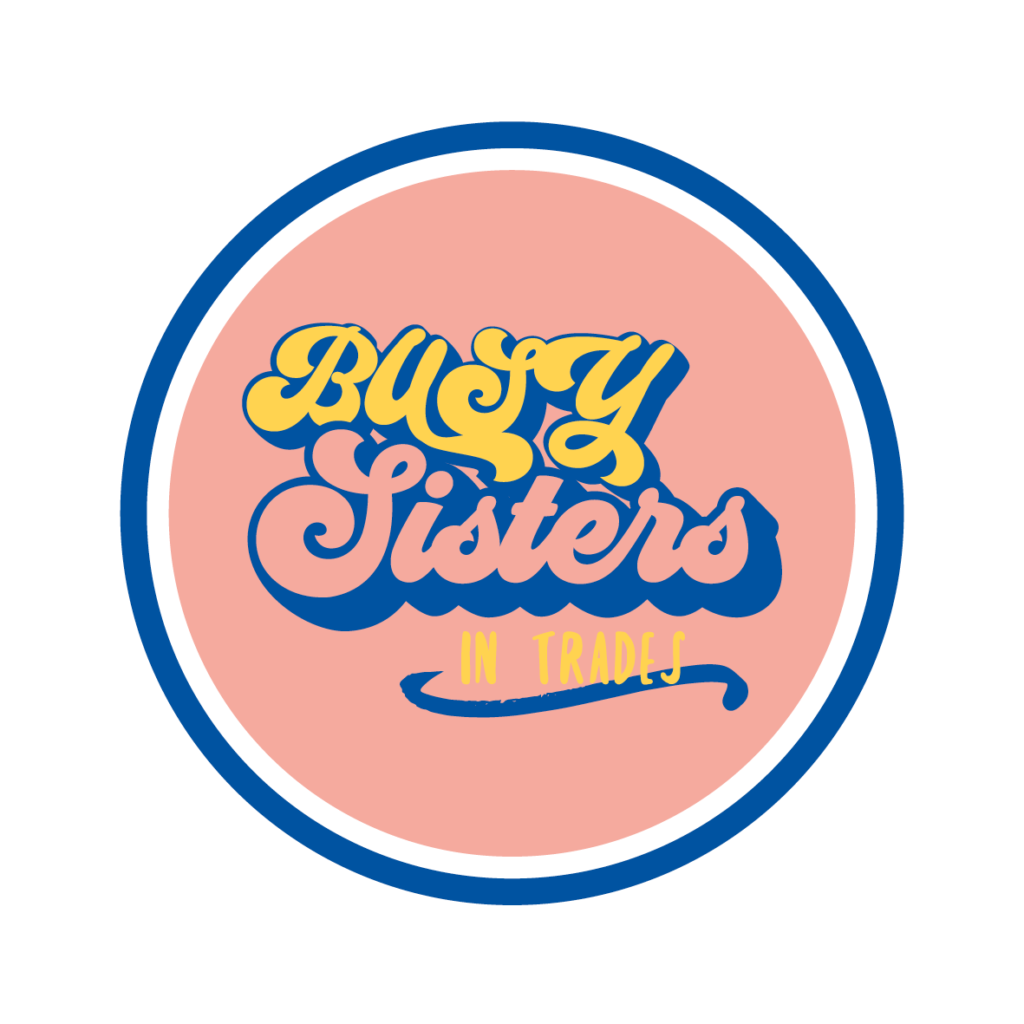 BUSY Sisters in Trades
BUSY Sisters in Trades offers a mentoring and advisory service for women who are looking to enter or who have recently entered a trade. Working together with industry employers in our region, and through online promotion to spread the word, the initiative matches experienced female 'tradies' to newly entering apprentices and trainees.
By having a go-to person to express any concerns or to ask for advice, the goal is to encourage more women to fulfil their career dreams regardless of any obstacles or difficulties they may encounter along the way. It's sisters looking out for sisters!
Partnering with Industry 
At BUSY, we have a dedicated Corporate Solutions team that works with industry bodies and large employers including Hastings Deering, Motor Trades Association, Australian Meat Industry Council, Master Plumbers Association, Master Electricians Association, Energy Skills Qld, BHP and many others.
Many of these large industry employers are looking to improve the diversity in their workforce and one way they achieve this is through hiring more women in trades.
BUSY support these organisations through providing interested female apprentices or trainees, and offering the BUSY Sisters in Trades initiative to further support completion of qualifications and ongoing career success.
Like Nadia who, as a young girl, was inspired to pursue a trade by helping her dad in his shed. She is now completing a Diesel Fitting apprenticeship through Hastings Deering.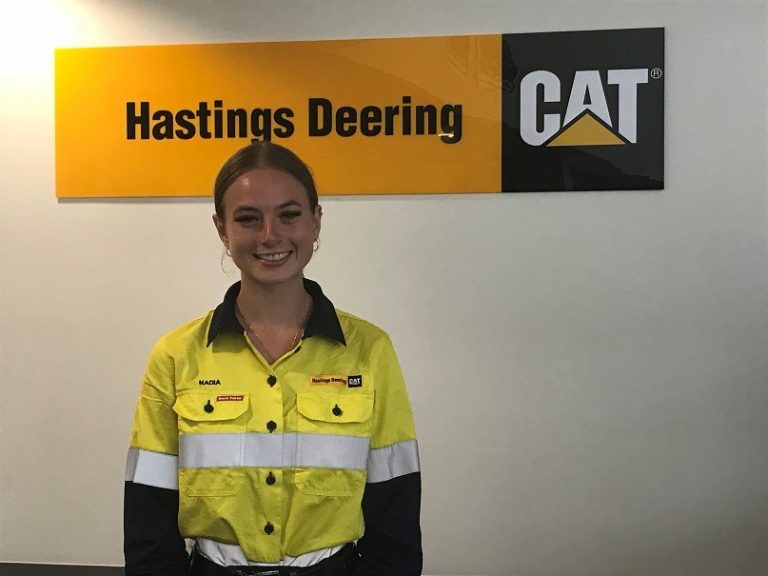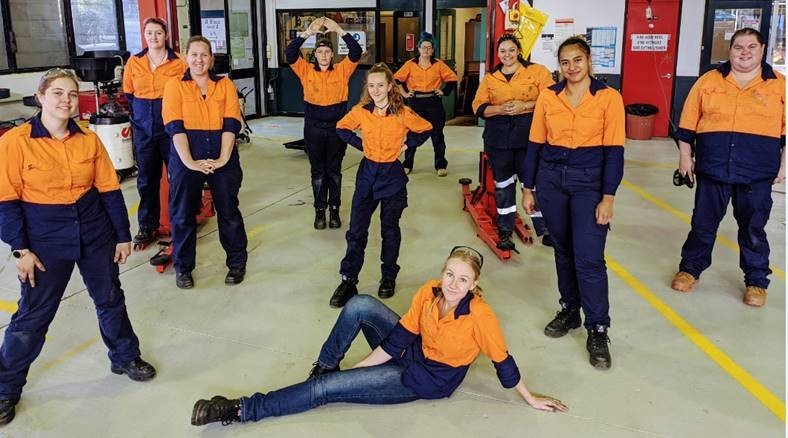 Entry Skills and Pathways for Jobseekers
BUSY At Work is contracted to deliver the Skilling Queenslanders for Work program in South East Queensland. Partnering with community organisations, the courses offer vocational skills and work experience (sometimes paid under a traineeship) for a range of industries including construction, conservation & land management, and more.
Women enquiring about entering the non-traditional trades are encouraged to enrol in upcoming courses. 
We've also held female-only courses including a recent course in Diesel Mechanics which saw ten female graduates move into the diesel automotive industry.  READ MORE
The BUSY Schools
The BUSY Group has three BUSY Schools campuses in Queensland (Cairns, Shailer Park and Salisbury) with an aim of opening another five schools over the next year or two including in the Gold Coast and Sunshine Coast regions.
The BUSY Schools offer high school students (Years 11 and 12) who have struggled with mainstream schooling an alternative education solution. Providing a safe and welcoming environment that enables students to complete their QCE while exploring vocational pathways, all students, including female students are encouraged to undertake work experience or school based apprenticeships while at school.
The school enables its female students to explore and pursue non-traditional career pathways through apprenticeships and traineeships or academic pathways. Like Dakoda who is pursuing her passion to become a plumber, commencing a school-based apprenticeship with Samios Plumbing.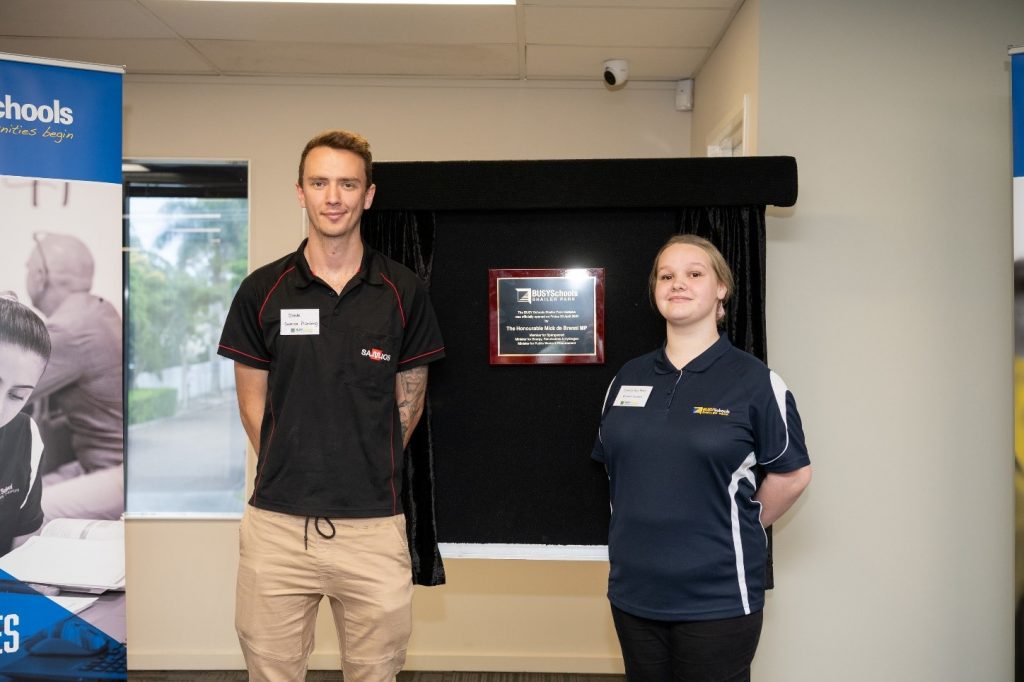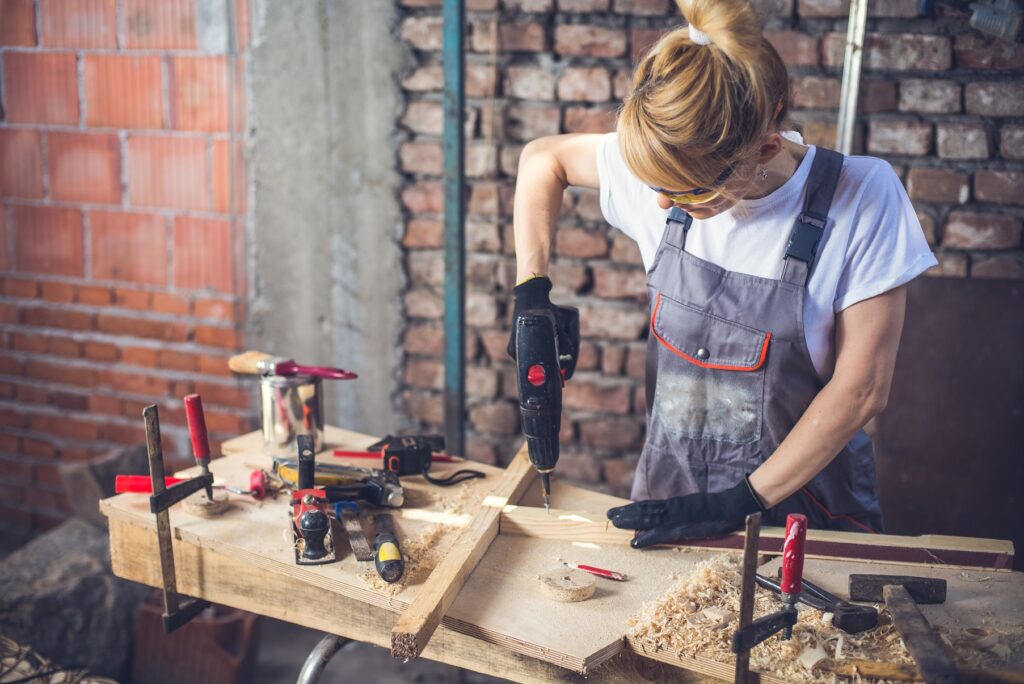 Women's Inmates Program
BUSY At Work is working with Correctional Services to provide information sessions to inmates to enter the workforce in a meaningful way upon their release, potentially working towards their identified career during their incarceration.
BUSY has been working with four female correctional centers including Helena Jones, Brisbane Women's, Townsville Women's and Southern Queensland Correctional Centres.
Information regarding apprenticeship pathways, including non-traditional trade pathways, is provided.
Like to Learn More?
If your organisation is looking to increase female engagement in non-traditional roles, talk to us today! CONTACT US
Alternatively, if you are a female looking to enter a non-traditional role, enquire through our BUSY Sisters in Trades enquiry form.