The program provides formal qualifications through traineeships and apprenticeships, as well as educating young people in the multitude of career paths available in the industry. It turns what can sometimes be a gap year straight out of high school, or a short term experience on a remote property into a genuine and life changing career opportunity.
Established in 1824, AACo is Australia's largest integrated cattle and beef producer, and is the oldest continuously operating company in Australia. Today AACo owns and operates a number of stations, feedlots and farms that comprise around 6.4 million hectares of land in Queensland and the Northern Territory.
Career pathways with a beef producer such as AACo are as broad as they are exciting. Station hands keep the wheels turning on the company's vast array of properties, but there are a large variety of traineeship and apprenticeship career pathways available that extend beyond the traditional roles. These include truck driving, bore runners, heavy machinery operators, pilots and feedlot operators, along with business, finance, IT, logistics, sales, communications, procurement, export and administration roles in their corporate offices.
As part of its annual traineeship intake and week-long orientation, AACo, with support from BUSY At Work, recently signed 16 new Queensland trainees (along with a cohort of Northern Territory trainees) into either a Certificate III Rural Operations or a Certificate III Agriculture, delivered through Charles Darwin University.
While undertaking the formal qualification delivered through Charles Darwin University, trainees will also learn on-the-job tasks such as working with cattle and horses, mustering, fencing and riding and maintaining motorbikes and other vehicles – along with a multitude of other real-life station skills (that make a standard office job seem rather boring). The graduating trainees will then have long-term career prospects with the company, or the skills to progress their career elsewhere.
"We have dozens of new starters each year, with a limited number choosing to return the following year and make a career with AACo. We hope the traineeship program will change that as more young people gain qualifications that can help develop long term career opportunities," Anna Speer, AACo Chief Operating Officer stated.
"Pleasingly more than half of this year's new starters are young women. Encouraging and improving diversity is important for AACo and programs like this will go some way to helping more women see agriculture and the beef industry as a good career choice.
"We all begin somewhere. I was just like these young people starting out not too many years ago and some of our current station managers and senior leaders were once new starters as well. It shows the opportunities that exist both on station, and with our corporate team, if you stick around and give it a real go."
Paul Miles, Managing Director for BUSY At Work said "Many people think of traditional work careers when they think of a traineeship or apprenticeship but there are so many exciting and secure career option pathways in industries like Agriculture who are experiencing skills shortages".
"We are proud to be able to support companies like AACo with their apprenticeship needs and we also encourage young people to find out more about career pathways in Australia's agriculture industry", Paul further stated.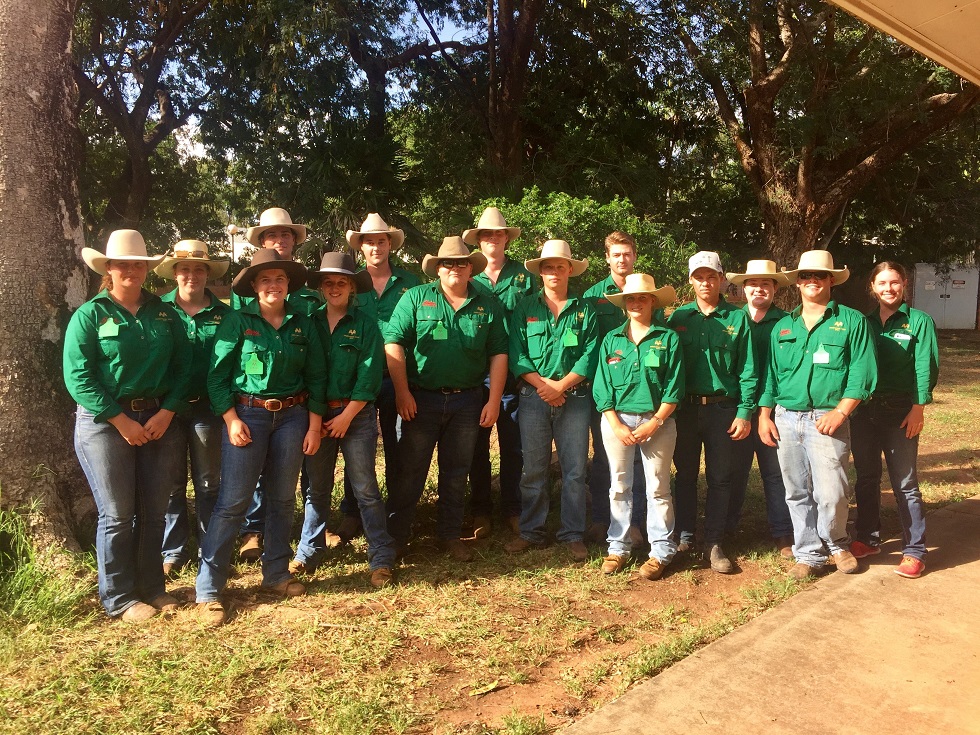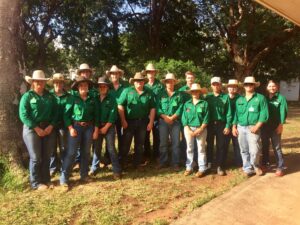 The 16 Queensland trainees will commence their qualifications in either Certificate III Rural Operations or a Certificate III Agriculture, working at AACo.
For more information regarding AACo visit https://aaco.com.au/
For more information on the career pathways through apprenticeships or traineeships visit www.busyatwork.com.au