When Kearin first came to BUSY at Work's Beenleigh office to explore employment opportunities through the Workforce Australia Employment Services program, he expressed an interest in forklift driving. This preference played an important role in 'lifting' Kearin's career prospects.
In his initial meeting with Melanie, his mentor from BUSY At Work, Kearin was enrolled in a forklift training program. As a unique tradition, Melanie presented him with a marble, a practice she adopted from her time as a football manager. The marble symbolises readiness for employment and instils a sense of accountability.
Melanie explained, "I give each of my clients a marble and I hold them responsible for it. When they get a job, they return with the marble and place it in a jar I keep here."
Kearin wasted no time. With his forklift training arranged, he proudly updated the office of his progress—from passing the forklift test to securing a job interview and even landing a job. Kearin celebrated with the team when he popped into the BUSY At Work Beenleigh office with a signed contract.
Recognising Kearin's determination and acknowledging every milestone, the entire BUSY At Work team rallied behind him, providing crucial work gear and continuous support.
In just two weeks, Kearin transitioned from being a job seeker to an employed forklift operator. His success is a testament to his hard work, combined with the unique support he received from Mel and her dedicated team.
Discover more about BUSY At Work's commitment to supporting job seekers.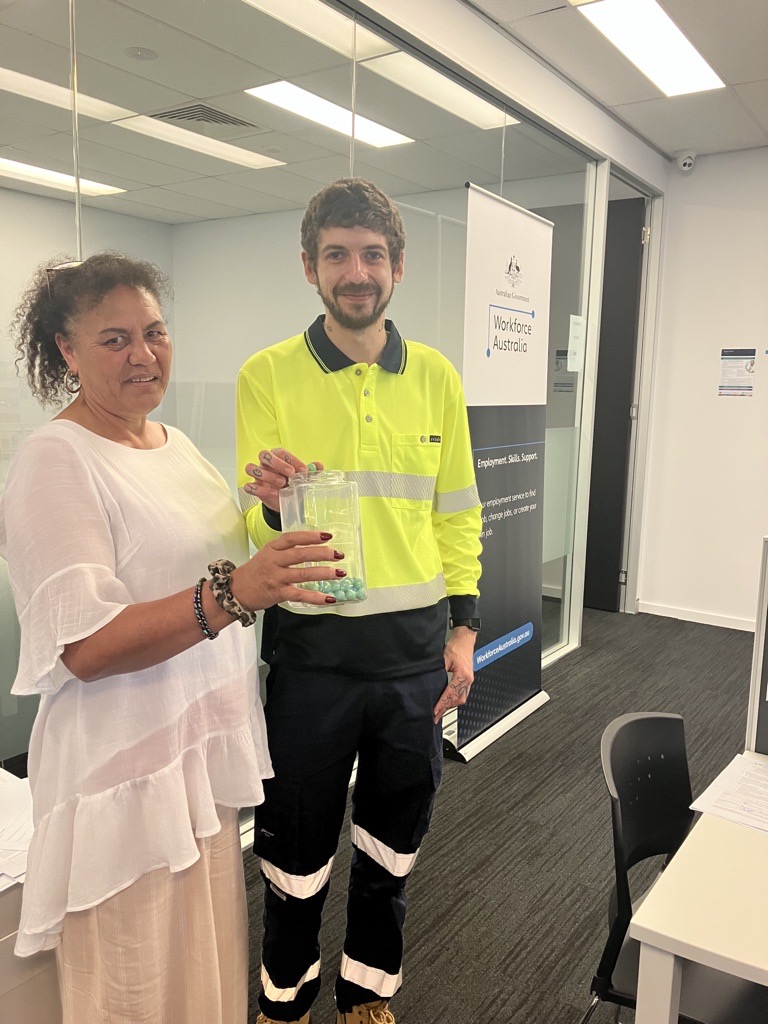 Melanie with Kearin who completed forklift training through BUSY At Work's Workforce Australia Employment Services, and is now working as a forklift driver.