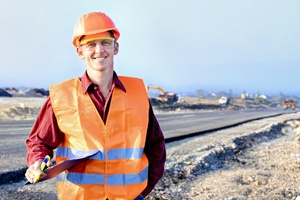 Leading apprenticeship organisation BUSY At Work has today launched a partnership with the Civil Contractors Federation QLD (CCF) to help new apprentices stay in the sector and complete their qualification.
The Apprenticeships Built to Last program will be delivered in a partnership between CCF and BUSY At Work and will help employers source, manage and coach apprentices, increasing the prospects for employees to complete their training and fill looming skills shortages.
The program also cuts red tape and regulatory pressures on employers, allowing them to focus on core business.
BUSY At Work CEO, Paul Miles said the program would ensure the civil industry had a workforce skilled in the required trades and curb the 48 per cent drop off rate of apprentices who leave the industry.
"Apprentices are often young school leavers who have very little to no knowledge of what to expect when they enter the workforce or a construction site," Mr Miles said.
"This program will help with communication skills of both supervisors and apprentices. This relationship is key to an apprentice completing their qualification and enjoying the challenges of the workplace.
"It's also one of the major reasons we see an apprentice leave their employer so it is critical."
The Apprenticeships Built to Last program aims to provide advice and support from the first day apprentices start, as well as facilitate communication skills, ongoing mentoring simplifying the apprenticeship process.
"With new major projects coming online within the next five years across the state it is crucial for the industry to have highly skilled and properly trained workers to meet growing workforce demands," Mr Miles said.
Mr Robert Row, CEO of Civil Contractors Federation Qld Branch, says he was excited to launch the partnership with BUSY At Work at the 2013 State Conference at the Brisbane Convention and Exhibition Centre.
Coming from his more than 25 years involvement, supporting apprentices, Mr Row encouraged all CCF Qld members attending to get involved and support apprentices through this partnership arrangement with BUSY At Work.
"This is particularly timely given the recent fall in apprenticeship numbers" says Mr Row.
For more information on Apprenticeships Built to Last visit www.busyatwork.com.au or phone 13 2879.
About BUSY At Work
BUSY At Work is a not-for-profit organisation within apprenticeships and employment and has played a key role in growing apprenticeship and traineeship numbers throughout Queensland. It was established on the Gold Coast more than 30 years ago and today has 17 offices across the state covering regional, rural and metropolitan areas.
-ends-
MEDIA CONTACT
Holly Hall
M: 0408 755 558 | P: (07) 5585 4385