Previously working as a medical administration officer, Sheree was looking for a whole new career path. She wanted a career that challenged her both mentally and physically, a role that would give her a qualification that could see her work anywhere in the country.
Encouraged by her father and other family members who had worked for BHP in Mackay, Sheree began an traineeship through BHP's FutureFit Academy. With sites in Mackay, Newman and Perth, BHP FutureFit Academy graduates have the opportunity to work across Australia.
An Australian Apprenticeship Support Network provider, The BUSY Group support BHP FutureFit Academy learners upon commencement of their training right through to completion and offer mentorship and a regular point of contact external to BHP.  
Sheree was soon undertaking a Certificate II Engineering Mechanical Fitter qualification, while learning on-the-job and earning a wage.
Since commencing the traineeship, Sheree says "I've learnt more about myself and my capabilities, that I would not have learnt anywhere else. The genuine friendships I have made – and I'm constantly learning!
"So many words and terms that I have never heard before, it's felt like learning a new language. Most of the tools I had never touched before. Patience and persistence is paying off!
"The best advice I received was to bring a good attitude, turn up prepared and ready to learn – and you'll go far!"
Sue Loch, Chief Commercial Officer at The BUSY Group, said, "Like many industries, the mining industry has priority skills needs, now and for the future. These needs can be addressed through skilling up the next generation of workers through apprenticeship and traineeship opportunities. The BHP FutureFit Academy is an excellent initiative to prepare future workers for the mining industry."
When asked what her career plans are for the future, Sheree responded, "I hope to focus on building my skills out on site and soaking up as much information from other crew members as I can. Hopefully, in years to come, I can mentor other graduates who were in my position."
Find out more about BHP's FutureFit Academy
Find out more about workforce planning support through BUSY At Work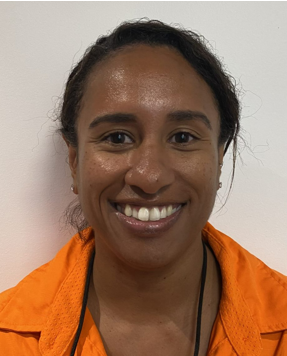 From a prior career in medical administration, Sheree is looking forward to completing her traineeship as a Mechanical Fitter through BHP's FutureFit Academy.