Still in high school, Temika Sturgess, a student at Burpengary State High School, has her sights firmly set on a career in health care and medicine. With a passion for helping others and a goal to complete a degree in medicine, Temika has already gained valuable work experience and training while undertaking her school-based traineeship at Caboolture Hospital, completing a Certificate III in Health Services Assistance.
Temika's maturity and long-term vision of improving health care systems in developing countries, while building her career in medicine, saw her win the Queensland Training Award for School Based Trainee in the North Coast QLD regional awards. She will now be a nominee for the State Training Awards to be held in September and, if successful she will compete in the national awards later in the year.
Deciding to undertake the school-based traineeship to gain insight into the medical field before pursuing a double degree in nursing and paramedicine, Temika is also currently volunteering in a local dementia ward.
Temika said of her traineeship experience, "I chose the BUSY company to sign me into the traineeship because I'm fond of how they customise their solutions to focus on supporting individuals and their career goals.
"BUSY at Work supported me throughout my traineeship by checking in with me at my workplace and sending me messages to see if I needed any assistance or support. I have achieved a Certificate III in Health Services Assistance at Caboolture Hospital and I'm now employed in my certificate at a local aged care facility.
"My future goals are to go to university next year to complete a double degree in Nursing and Paramedicine. Once completing my degree, I would like to travel to different countries to gain more exposure in the medical field before going back to uni and completing a Doctrine in Medicine.
"Traineeships are an incredible opportunity to gain real-world experience into your future career pathway but also to develop and grow as a person."
Cassandra Horan, General Manager of Australian Apprenticeship Support Network services for BUSY At Work, said, "Temika has a clear career vision and a strategy to take her there! Undertaking a traineeship while still at school has provided her with valuable work experience, insights into the health care industry, and contacts that may prove incredibly useful for her future.
"School based apprenticeships and traineeships are a smart choice for young people, regardless of whether they know the final destination for their careers – the work ethics, experience and resume references are valuable assets to gain before leaving school.
"Temika is a well-deserving award winner, and we wish her all the best in the upcoming State Queensland Training Awards."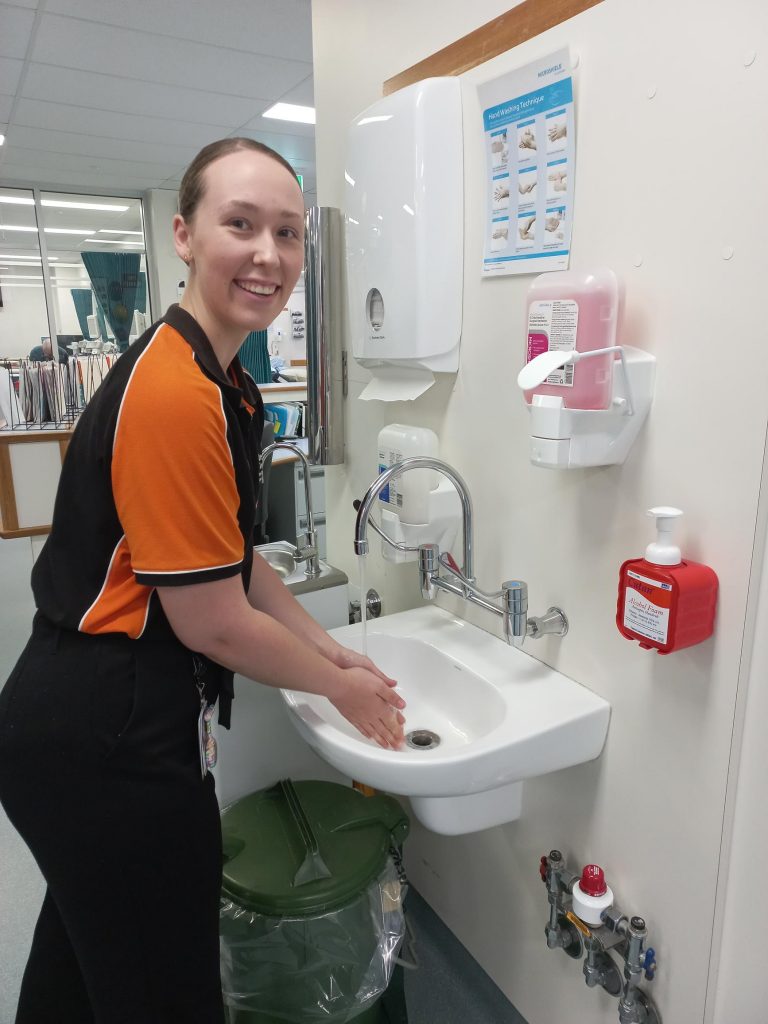 Temika Sturgess won the Queensland State Training Awards School Based Trainee award for North Coast region and will now compete in the upcoming State awards.