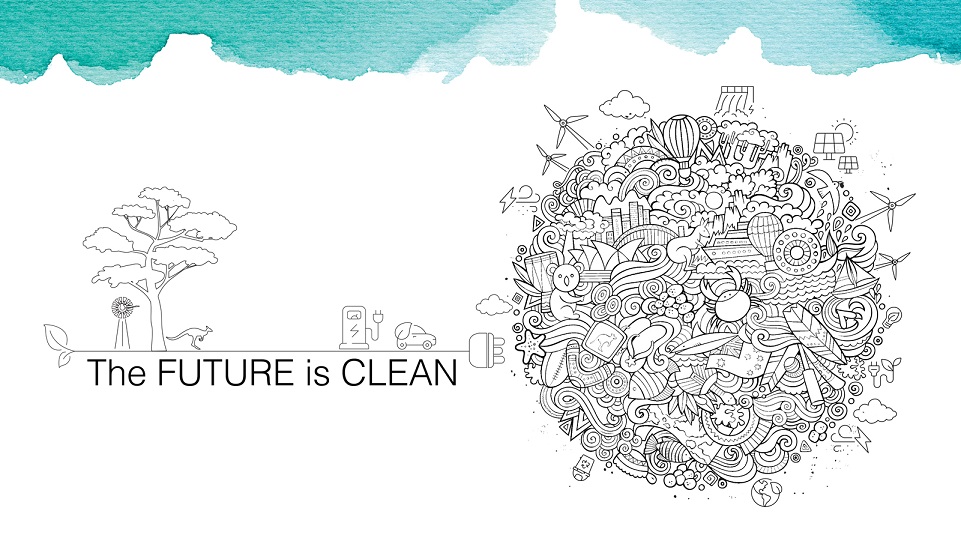 As the globe swings towards cleaner, renewable energy, Australia is poised for an exciting opportunity. We are in a position to not only reduce our carbon footprint, but also boost our economy, uplift regional and remote areas and skill our workforce for a greener future.
New Jobs in the Clean Energy Sector
Australia has committed to net zero emissions by 2050. The transition away from fossil fuels is already underway, bringing with it the potential to create many new jobs across the country. This transformation will span a diverse range of sectors, like electric vehicle maintenance and manufacturing, energy efficiency, clean energy generation and energy storage solutions. Electricity usage is expected to double by 2050 as transportation, heating, cooking and industrial operations become electrified.
Crucially, as we move towards net zero and our economy evolves, we'll need more skilled tradespeople and technicians like electricians, plumbers, grid connectors and wind farm operators. In fact, projections suggest the clean energy workforce will need to increase by almost 30% by 2033. This amounts to an additional 213,000 workers in the clean energy sector.
Boost For Regional and Remote Areas
One of the more significant aspects of Australia's clean energy transformation is its potential to revitalise regional and remote areas. More than 60,000 clean energy jobs could be created in Australia by 2025, most of them in regional areas, including in energy efficiency, management and electrification.[i] There are currently 79 large scale clean energy projects in different stages of development across Australia. These projects span wind, solar, hydro and bioenergy sectors and will help boost local economies as well as contribute to the country's renewable energy economy.
Skilling Clean Energy Workers
It is estimated that the number of people working directly in clean energy generation will more than double from around 15,000 in 2023 to about 34,000 in 2033. In addition to these positions, we'll also need more workers in related fields. The increasing demand for hybrid and electric vehicles, for example, means we will require more auto electricians. In fact, the number of people working in clean energy-related sectors is expected to increase by 30% which more than 213,000 more workers will be needed by 2033. In the next 10 years alone, we will require an extra 43,000 electricians.
This increase in the number of skilled workers needed poses quite a challenge to a sector which is already facing significant skills shortages. Between 2012 and 2020, job advertisements for roles in wind and solar industries nearly quadrupled in Australia, indicating the potential for further growth in the sector as we approach net zero.[ii] In fact, the National Skills Commission's Skills Priority List has identified a significant number of essential job roles currently in short supply. Occupations such as fitters, machinists, welders, electricians, motor mechanics, automotive electricians, mechanical engineers and sheet metal workers are in high demand.
Education and learning are at the heart of building a skilled workforce and enhancing productivity growth. Workers must be versatile, needing both a strong core skillset applicable to all jobs and specialised skills relevant to emerging job needs. Addressing the workforce gap is critical for the transition to a clean energy economy, as a lack of skilled workers is a major barrier to investment and project development, both within Australia and internationally.
Apprenticeship Pathways
To address the skills shortage, the Federal Government introduced the New Energy Apprenticeships Program, designed to motivate more Australians to pursue careers in clean energy fields. Under this program, eligible apprentices specialising in 40 clean energy-related occupations may receive a $10,000 incentive during their Apprenticeship. Since the introduction of this program, BUSY At Work has seen a growing uptake of apprentices in the sector—with more women entering male-dominated trades in clean energy occupations.
According to NCVER data from September 2022, only 5% of apprentices currently working in potential clean energy occupations were women. Since the launch of the Australian Government's New Energy Apprenticeships Program in January this year, BUSY has supported and signed up hundreds of apprentices that are working in verified new energy businesses. A whopping 17% of those apprentices were women, 12% higher than the reported NCVER figure.
The program also benefits companies hiring apprentices in the clean energy sector. Eligible employers can receive incentives like the Priority Wage Subsidy, which covers a portion of an apprentice's wage in priority occupations.
Benefits of Clean Energy Apprenticeships
There are many advantages to choosing a clean energy apprenticeship. In addition to the financial support offered by the New Energy Apprenticeships Program, long-term benefits include:
Job security: As the world moves towards cleaner energy, more workers will be needed in clean energy areas.
Earning capacity: Clean energy jobs often pay well and offer opportunities for career growth.
Trade specialisation: Clean energy apprenticeships develop trade specialisations that are likely to be in high demand in the future.
Apprentices enrolled in the program also have access to professional development training delivered by industry mentors. Connecting apprentices with experienced professionals will give insight into the industry, while providing real-world training and experience.


To find out more about the New Energy Apprenticeship Program or for more information on Australian Apprenticeships in general, contact BUSY At Work.
---
[i] Bowen, C & McAllister, J (2003). Joint Media Release: Energy Sector Survey To Map Jobs of the Future. Department of Climate Change and Energy.
[ii] Treasury (2023). 'Working Future: The Australian Government's White Paper on Jobs and Opportunities'. Australian Government.