BUSY At Work is contracted by the Australian Government Department of Employment, Skills and Education to deliver the jobactive program which supports eligible, Centrelink-registered jobseekers to find sustainable employment. Along with the jobactive services, BUSY At Work provide a range of supporting programs, including apprenticeship support services.
Zech's employment consultant at BUSY At Work contacted a local painter to see if they were potentially looking for a new apprentice.  Under the jobactive program, the employer was eligible for incentives to employ Zech and, after chatting to Zech for some time on the phone, he was asked to come in for a work trial.
This turned out great for Zech as he not only got to trial what it was like in the painting and decorating trade (which he took an instant liking to), the employer was impressed with Zech and offered to employ him under an apprenticeship. BUSY At Work were also instrumental in signing up Zech for his apprenticeship.
Zech was offered further support funded through the jobactive program to assist him with PPE clothing and also help to obtain his learners permit, as he hopes to gain his license as soon as possible.
"I'm liking the work and I'm really thankful to BUSY for their support. It's keeping me busy! I'm now saving money for a car and looking forward to finishing my apprenticeship and being qualified", Zech stated.
Paul Miles, Managing Director at BUSY At Work, said "We're really glad we could support Zech to find employment so quickly after leaving school. Many young people leave school and are unsure what to do next. An apprenticeship or traineeship is a great way to gain vocational skills while earning an income and starting an exciting career path. We wish Zech all the best, wherever his new trade career takes him!"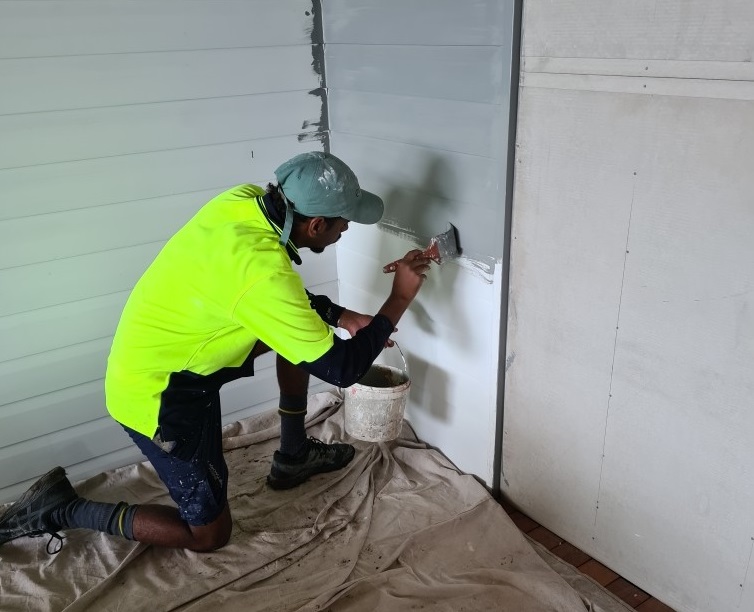 Zech is really enjoying learning a trade as an apprentice painter, thanks to BUSY At Work.