Local Gladstone resident Parker Petersen knows what it's like not to have a job and what it can do for your self esteem.
Parker was unemployed for two years and has had to overcome a lot of hurdles along the way.
During this time the 22 year old was interested in helping other youth who had suffered mental health issues but was unsure how to get the experience he needed to enter the community services field.
In April last year Parker decided to undertake the Gladstone Engineering Alliance Skilling Queenslanders for Work Program (GEA SQW). The program provides skills development, training and job opportunities to unemployed, disengaged, or disadvantaged Queenslanders through a range of targeted skills and training programs.
During the program Parker met up with BUSY At Work Industry Training Consultant, Letia Shaw who assisted him with his work experience placement at the Gladstone PCYC.
Parker's confidence and self esteem improved dramatically to the point where he was offered a fulltime position at the PCYC in October last year.
After completing his Certificate I in Business Administration through the GEA SQW program Parker is now studying for his Certificate III in Community Services, a field he is passionate about.
Letia said Parker was an inspirational young man who had achieved some huge milestones in 2016.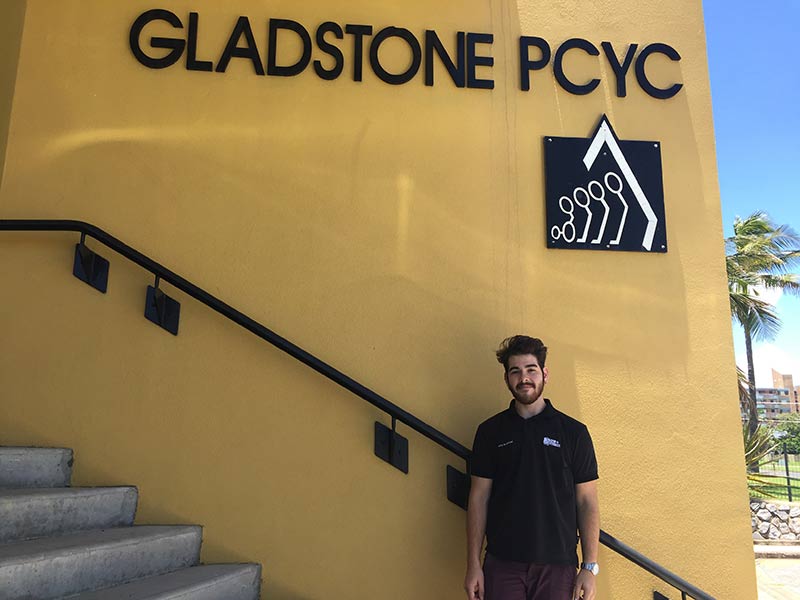 "It can be very difficult to find a job without qualifications and experience but Parker has now mapped out a career pathway that he is really passionate about. He has grown in confidence and I don't think anything will stop him in achieving his goal," Ms Shaw said.
Since starting at the PCYC, Parker hasn't looked back and is enthusiastic about the direction his career has taken.
"At the moment I am involved in helping kids with a life skills program, teaching them about cooking, shopping and how to live on a budget."
"I am really motivated by the work I'm doing and by my involvement with local organisation Headspace, a National Youth Mental Health Foundation providing early intervention mental health services to 12-25 year olds."
"It's really great to work with youth and be engaged with programs that help breakdown the stigma associated with mental health."
"I am grateful to BUSY for setting up my traineeship and it's been fantastic to know that I can call them if I have any questions about my traineeship," Mr Petersen said.
BUSY At Work CEO, Paul Miles said BUSY was about empowering job seekers with the skills, ability and confidence to embrace their own future.
"At BUSY we know how difficult it can be for long term unemployed job seekers to make the transition back into fulltime work."
"We are delighted that Parker has been able to overcome challenges in his life and we wish him all the best in his future career," Mr Miles said.
end
Image Caption: Parker is thrilled to gain employment working with Gladstone youth
MEDIA CONTACT:
Leanne Macnamara, Public Relations Coordinator
0438 173 960 | leanne.macnamara@busyatwork.com.au