Having completed the first two weeks of theory in Ipswich, the participants have since moved to Ormeau three days a week where they have been building planter boxes, dog houses and tables which they will take home to their families.
One of the participants in the program, William, said the sign-up process was fairly simple, "I applied for the course online and within two days, heard back that I was successful and started shortly after that."
With no prior experience in the construction industry, the participants have learnt the correct way to wear Personal Protective Equipment (PPE), about the different kinds of tools within the industry, and using tools safely in construction work.
Another participant in the program, Zach, said the impacts of COVID-19 affected his chances of finding employment, "I wasn't really doing much before this but then my friend Daniel, who had already signed up to the program after seeing an ad on Facebook, called me up and asked if I wanted to do the course with him, so I did.
"This course will look really good on my resume and I am hoping both a qualification and having learnt all the tools needed for the construction industry will make it easier to find work," said Zach.
Similar to Zach and the rest of the participants, Daniel is also enjoying the hands-on work and the opportunity to learn useful skills while meeting and working with new people.
"I have a bub on the way and will need to earn a steady income. This course will help get me started in construction and eventually lead to an apprenticeship," said Daniel.
With experience in Carpentry, Transport and Logistics, and now Construction, Daniel will soon be able to add Conservation and Land Management to the list once he begins his apprenticeship with Multhana Property Services, as a result of this course.
BUSY At Work Project Coordinator and Mentor, Libby Bunyan, said anyone thinking about doing a course like this should definitely give it a go because they will receive all the support they need to succeed.
"Our funding is put in place to provide participants who struggle financially with uniforms, transport and even lunches. We can also help them find employment through our connections with employers. So, jump onboard!" said Libby.
Paul Miles, Managing Director at BUSY At Work said, "The fully-funded Skilling Queenslanders for Work courses are no cost to participants and can be a great stepping stone to a career pathway.
"We have a range of courses that provide participants with an opportunity to try a career pathway, gain new skills and connect to industry employers for potential apprenticeship or traineeship pathways," said Paul.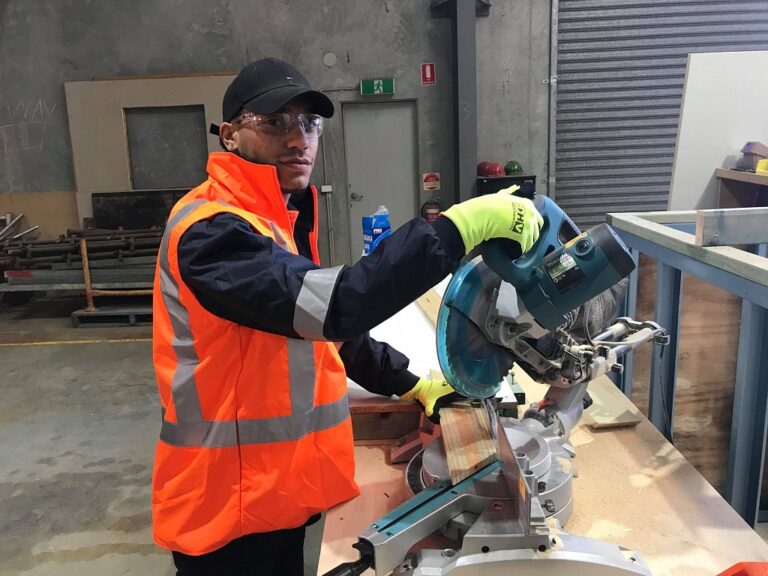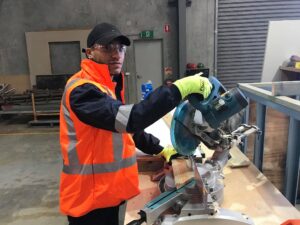 Daniel now has an apprenticeship with Multhana Property Services since undertaking the Skilling Queenslanders for Work course in construction.
For more information on our current Skilling Queenslanders for Work courses, visit https://www.busyatwork.com.au/services-we-offer/upskilling-courses/