Brisbane-based Evermore Plumbing and Gas has been recognised as a finalist for two awards in the upcoming MPAQ Plumbing and Gas Industry Awards. The peak industry body annual awards (now in their 23rd year) recognise the achievements of outstanding apprentices and industry professionals who deliver exceptional quality work.
Second year apprentice plumber, Nicholas Anderson, is a finalist in the Construction Skills Queensland (CSQ) Merv Harris Memorial Bursary Award category. He was signed into his apprenticeship nearly two years ago through BUSY At Work, an Apprenticeship Support Services provider. Nicholas also made the finals last year, a testament to his work ethic and dedication to his trade.
Nicholas said, "Since commencing my apprenticeship, I have been a finalist in the MPAQ Plumbing Awards twice. Both times for the CSQ Merv Harris Memorial Bursary Award which recognises an apprentice who continues to improve through hard work, dedication and application.  I was also nominated to be one of the 2023 MPAQ Plumbing Ambassadors. 
"BUSY at Work have constantly shown their support throughout my employment. It's been extremely comforting knowing that at any point I can get in contact with a representative and deal with any issues as soon as they arise.
"My immediate plan is to complete my apprenticeship to the absolute best of my ability to ensure I am a successful and confident tradesman.  In the future, I plan to return to college to complete my Certificate IV in Plumbing in the hopes of eventually running my own plumbing business."
Operations Manager at Evermore, Hannah Connor, is also in the running for an award. She is a finalist in the Ausbrokers Comsure Andrea Vogler 'Women in Business' award which recognises female business leaders in the industry. In her role at Evermore, Hannah describes herself as managing the day-to-day functions and scheduling when required, as well as "doing everything other than plumbing".
Hannah said, "Nick is a true asset to our team because not only is he intelligent and incredibly skilled, he has a fantastic attitude and work ethic. 
"Nick is always the first person to assist when something is required. He is passionate about giving back to the community and has spent years volunteering for Army Cadets doing natural disaster clean up.  He was eager to be nominated as a plumbing ambassador for 2023 as he wanted to encourage younger generations to enter the plumbing trade."
BUSY At Work, long term supporters of MPAQ, wish Nicholas and Hannah from Evermore Plumbing, along with all the finalists, the very best on the night!
The MPAQ Plumbing and Gas Industry Awards night will be held on Friday 6th October in Brisbane.
Find out more about Master Plumbers Association of Queensland, Plumbing and Gas Industry Awards.
Find out more about BUSY At Work Apprenticeship Support Network services.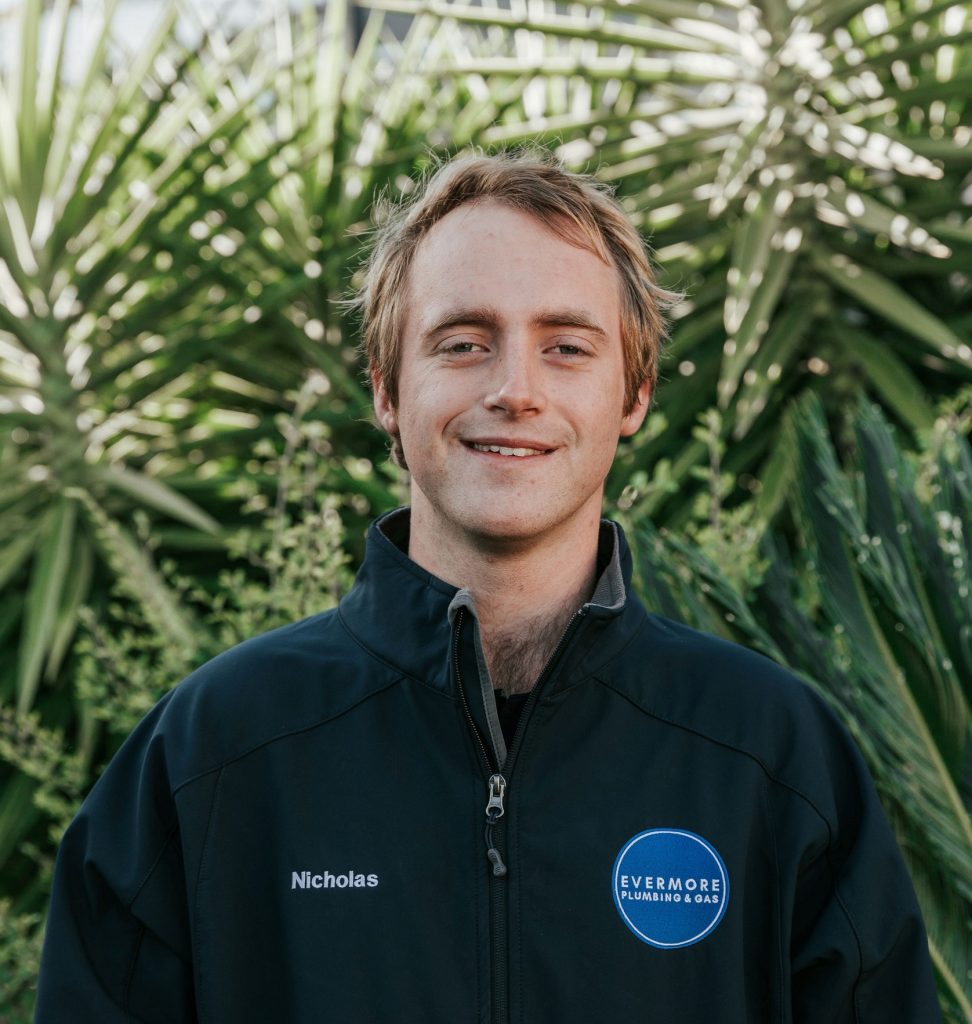 Nicholas Anderson, from Evermore Plumbing is a second year apprentice and finalist in the 2023 MPAQ Plumbing and Gas Industry Awards.