BUSY At Work's Support for Women in Trades
Having recently left school, Natasha was looking for a career that would allow her to be hands-on and exercise her creativity, one of her strengths. When she was given the opportunity to commence an apprenticeship as a signwriter with Status Signs, an award-winning manufacturer of high-end signage in Far North Queensland, she jumped at the chance!
Jodie, Sales Manager at Status Signs, said "Natasha is our youngest apprentice, having started early this year. She was interested in coming on board and learning about the industry. So far, she is doing really well and she enjoys the work here. It's quite a diverse industry, there are a lot of different job roles within the signage industry."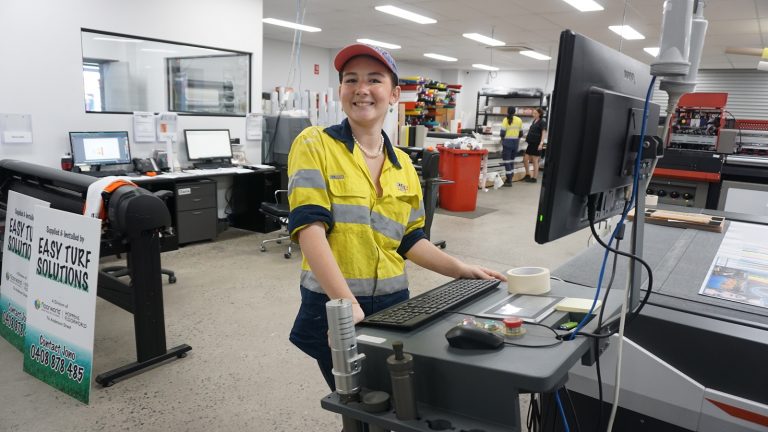 Female Apprentices in Non-Traditional Trades
Natasha is one of a growing number of female apprentices undertaking traditionally male dominated trade careers. Since starting in the role straight after leaving school, Natasha is earning money while learning on-the-job at her workplace and undertaking her qualification in signwriting.
Apart from learning new skills for her career, the role has also given her confidence and an ambition to one day start her own business.
"Working here has given me so much confidence and really boosted my go-getter attitude! It's made me more independent and more reliant on myself.
"When I first came here it was really intimidating… then BUSY At Work came in and helped me with the whole sign-up process and made it a lot more comfortable."
When Natasha was asked what she thought about more women entering trades that are traditionally male-dominated, she said, "I would 100% like to see more women out-and-about in the industry. My hopes for the future are to finish my apprenticeship and be a fully qualified signwriter, travel Australia and come back to start my own business!"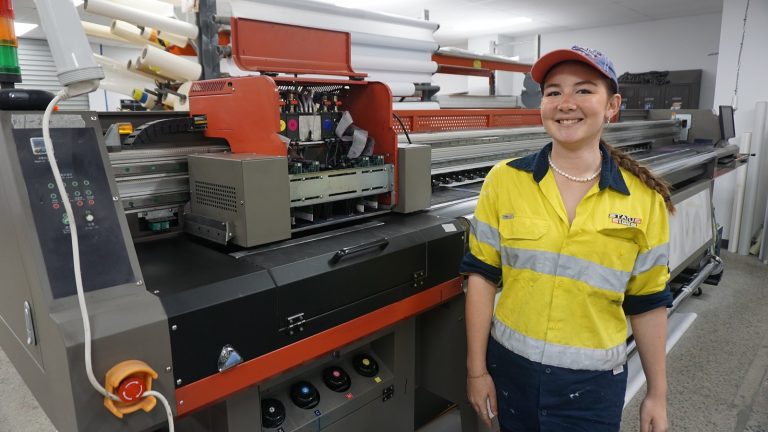 How to Hire a Female Apprentice
Cassandra Horan, General Manager of Australian Apprenticeships Network at BUSY At Work, encourages businesses experiencing skills shortages to consider hiring more female apprentices, stating, "We've got lots of females out there looking for non-traditional career pathways and wanting to start trade careers.
"Whether your industry is currently experiencing a skills shortage or has a diverse range of roles available, we encourage you to consider female trade apprentices. Many employers, such as Status Signs, highly recommend hiring female apprentices to fill roles for your business."
Find out more about BUSY At Work's support for women entering a non-traditional trade.
Watch Natasha's Video
Watch the video below to learn how Natasha is thriving while undertaking her school-based apprenticeship in signwriting with Status Signs.