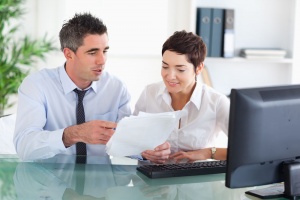 Preparing your resume is the first step to securing employment. Resumes are the backbone of the employment process. They are used by recruitment agencies, employment websites and hiring managers. As a result, job seekers need to fashion a resume that not only represents them as a suitable candidate, but also enables them to stand out among competitors.
Think of your resume as a first impression. With most employers strapped for time, ensure your resume is succinct, to the point and up to date and steer clear of information that is irrelevant to the position you're applying for. If you have an extensive work history, only include data from the last ten years, this will provide employers with more than sufficient information for them to gain an accurate impression. Similarly, aim to make your resume no more than four pages long and avoid emphasizing your high school accomplishments if you graduated over a decade ago.
When compiling a resume, job seekers need to consider the importance of including a list of achievements accomplished within each role. An example of this might be listing that you assisted in the creation of the company website, or oversaw the managerial side of a specific project.
Gain an edge over competitors by ensuring your resume is visually memorable. This can be achieved by highlighting headers in colour or inserting a simple yet effective border. But remember, less is more – employers need to be able to read your resume so use simple fonts and minimal graphics.