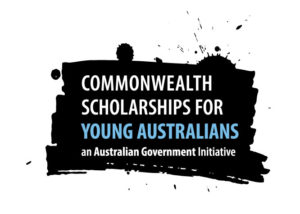 Round 2 applications for Semester 2 scholarships is now open!
Applications are now being received for Round 2!
If eligible you can receive up to $13,000 towards your vocational training.
Information regarding the Commonwealth Scholarships Program and eligibility requirements are below. 
To apply, click on the Apply Now button below which will take you to an application page. 
To Sign Up click on 'Login or Sign' Up at the top right hand of your screen.
Once you have completed the sign up you can then start your application by clicking APPLY (just under the photo banner).

What is the Commonwealth Scholarships Program for Young Australians (and ex-ADF)? 
The aim of the program is to support Young Australians or ex ADF to gain critical employability skills, which are embedded in Vocational Education and Training (VET) qualifications, enabling them to enter and stay in the workforce.

Who are we helping?
Under the Australian Government's $585 million Skills Package, Delivering Skills for Today and Tomorrow, around 400 young Australians or ex-ADF personnel will be supported to participate in VET courses through the introduction of the Commonwealth Scholarships Program for Young Australians. The participation in VET training will lead into occupations in identified areas of growth and skills needs, listed as in demand through consultation with regional representatives.

Young people aged 15-24 or recently exited ADF personnel (no age restriction) can apply for the scholarship program to undertake an eligible VET approved Program of Study. Priority will be given to applicants in the following cohorts:
Individuals who have exited from the Australian Defence Force in the previous 2 years (age criteria not applicable to ADF applicants);
Indigenous young Australians;
young Australians with a disability; and
young Australians from culturally and linguistically diverse backgrounds
Applicants who are eligible can apply for the scholarship to undertake an approved course of study at Certificate III to Advanced Diploma levels. Courses can be undertaken part-time or full-time, and Young Australian Scholars will receive up to $5000 per year in study assistance.
Further, as part of the scholarship, students are required to undertake a paid internship or work placement for 20 business days. In this time, Scholars will receive $3000 for the paid internship work and host employers will receive $500 per intern.
Where will BUSY At Work be delivering this program?
NSW Grafton and Gosford
NT Alice Springs
QLD Maryborough and Townsville
SA Port Pirie
TAS Burnie
VIC Shepparton
WA Wanneroo and Armadale
Please note: In some of these regions the boundaries have now been extended. More information can be found here.
How can I access this program?
Round 2 Applications are now open, closing July 24, 2020