After working many years in the retail industry, Wanda then spent some time driving delivery trucks, which she really enjoyed. A transgender woman, Wanda found that she could not continue working in the transport industry for medical reasons while she began her transition from male to female.
Having heard about the Skilling Queenslanders for Work course through her jobactive provider, Wanda was eager to participate, as her very first career choice as a teenager was to become a chef, which she was unfortunately discouraged from pursuing.
"This course is a pathway and will give me the confidence to understand what to do in a professional kitchen environment," said Wanda.
Everyone is really friendly and helpful, and the environment is positive, upbeat and fast-paced which is great."
BUSY At Work Project Coordinator and Mentor, Lori Coates, said Wanda has been amazing over the past several weeks and has really come out of her shell.
"Wanda is a very vibrant and encouraging member of the group and has been super welcoming of everyone, which has definitely been reciprocated." said Lori.
Wanda explained how supportive Lori has been throughout the entire course and how she is always happy to assist those who are struggling.
"Lori is a legend. Not only is she helping me get back into the workforce, but she also provides us with lunches on the days we aren't in the kitchen," said Wanda.
After first learning about Workplace Health and safety (WHS) and satisfactory cleaning of a kitchen, the participants learnt the basics of food preparation, including chopping, slicing, and poaching eggs, and are now cooking delicious meals in the kitchen on Wednesdays. The participants learnt how to make their own stock and the very first session they did, they watched the RTO trainer cook risotto, which a couple of the participants have now been cooking at home. A 3-day a week course, on Thursdays the participants spend time completing their assessments and preparing for employment is the focus on Fridays.
"As the mentor, I teach participants the basic 'how to' skills, like how to conduct themselves in the workplace, how to talk to an employer, how to write a cover letter and whatever else they need," said Lori.
"The goal of this program is to secure each participant employment in a kitchen, and ultimately increase their confidence so they can feel comfortable in a professional environment."
Skilling Queenslanders for Work programs offer practical on-site experience and skills qualifications to assist eligible job seekers. BUSY At Work, in partnership with community organisations, offer a range of courses in the South East Queensland region, including for construction, hospitality, health care and community services.
Both Wanda and Lori cannot recommend this program enough to job seekers, believing it to be an amazing opportunity for someone who is struggling to find employment.
"Not only does it teach those basic employment skills that participants may not have had the opportunity to learn previously, but it also equips them with real life industry qualifications and skills that will support them to secure future employment," Lori stated.
Paul Miles, Managing Director at BUSY At Work said, "If you're a Queensland job seeker who is unemployed or under-employed, the Skilling Queenslanders for Work program can support you to trial an industry you may not have considered, learn new skills, make employer contacts and gain confidence to pursue a new career pathway. We wish Wanda all the best in her hospitality pathway and believe she is well on her way now to pursuing her dream of becoming a qualified chef".
For more information on BUSY At Work's current Skilling Queenslanders for Work courses, visit https://www.busyatwork.com.au/services-we-offer/upskilling-courses/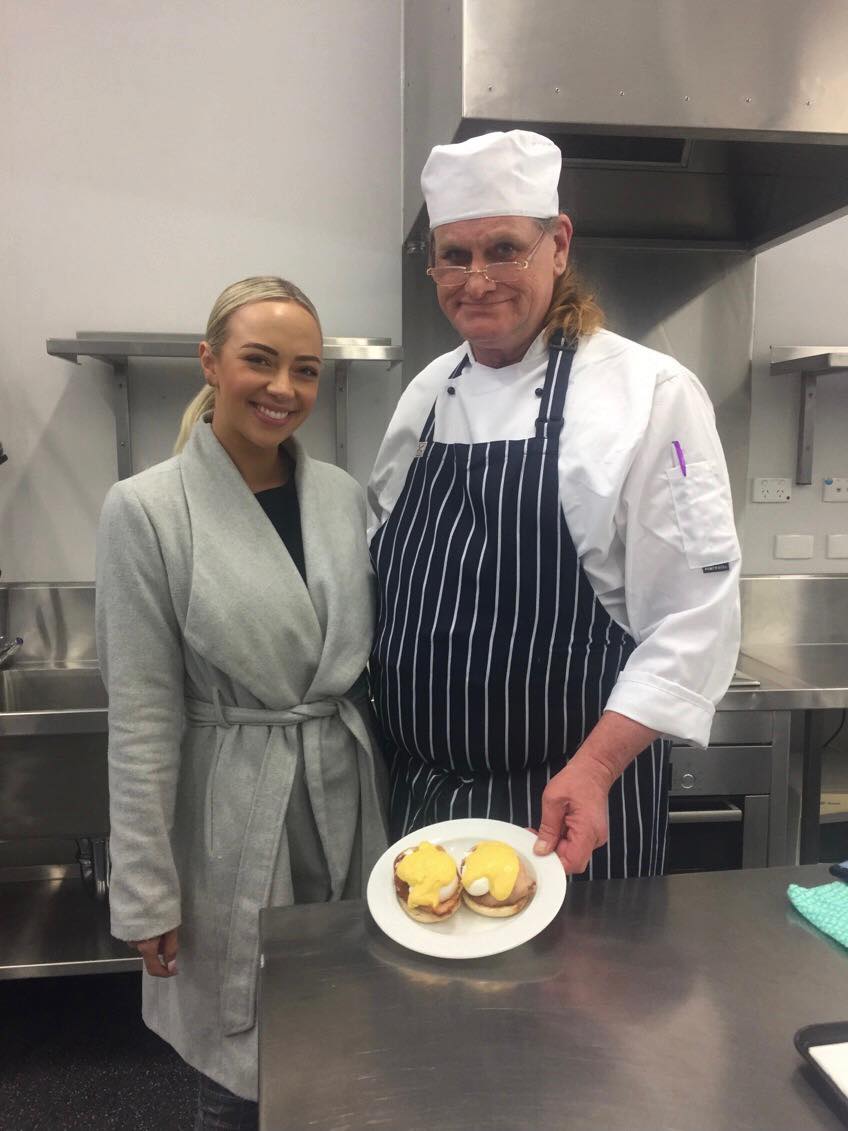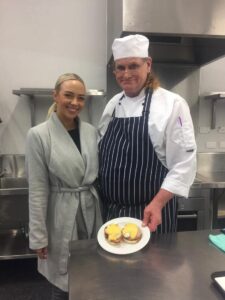 Lori Coates (L), Program Coordinator and Mentor for BUSY At Work, with Wanda who is now pursuing her dream to become a chef.