Are you having trouble with your apprentice or trainee? Do you find that they are bringing their personal issues into your workplace or they're taking personal days that you just can't afford? Apprentice mentoring is available to help!
The Australian Government has recognised that sometimes young people don't necessarily deal well with obstacles in their personal life, or they don't know the best ways to approach work related issues that they're facing. The Government has created an In-Training program for apprentice mentoring to help trainees or apprentices navigate through these issues, with the aim to keep them on the job and complete their training.
If you want to increase your staff retention rates and keep your apprentices on the job, In-Training Mentoring is proven to work. Having a Mentor as a sounding board is often all a young person needs to ask the right questions and talk openly in a supportive environment. If you're finding that dealing with your young apprentice is proving to be quite challenging, you're definitely not alone. Cross-generational communication and understanding their attachment to technology are some of the key things we can assist you with, to best help you understand your apprentice before they walk off the job.
For more information about this mentoring service, simply complete the form below and one of our team members will be in touch with you shortly.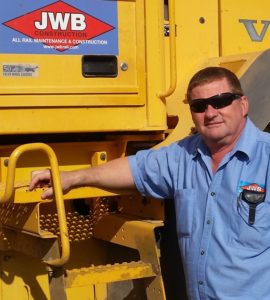 "Through BUSY we've had a number of current and completed apprentices. Support is excellent and we'll continue to partner with them to meet our employment needs".
Danny Lakos, JWB Construction