THE BUSY GROUP EMBRACES DATA DRIVEN SELECTION TO NURTURE ADAPTABLE & DIVERSE TALENT
The BUSY Group Ltd is the Australian agent for Cognisess – an award-winning, powerful human resourcing tool and provider of the world's most comprehensive predictive people analytics platform.
Developed in the United Kingdom by a unique team of psychologists, data engineers, human resource specialists and neuroscientists, Cognisess utilises neuroscience and Artificial Intelligence (AI) to predict people and workforce performance of your individuals, teams and organisation.
Cognisess
At Cognisess – we are in interested in people. Cognisess provides the world's most comprehensive predictive analysis software. A platform that is driven by a unique combination of data science, neuroscience, gamification, artificial intelligence and machine learning – it enables businesses to make better informed decisions about their people.
The platform is home to more than 50 online assessments that measure 150 human attributes across 8 key performance areas.
The predictive analytics platform removes human bias, 'gut feeling' and the historic nature of the traditional resume alone and helps HR professionals understand what 'best' is and how people are most likely going to behave in an unpredictable business environment.
Cognisess and The BUSY Group
Cognisess and The BUSY Group have been in partnership since 2018, with The BUSY Group utilising the platform as part of their internal and external recruitment process.  The BUSY Group and Cognisess are in alignment with their vision – a world where everyone is given the opportunity to succeed and where individuals' real talents and abilities are recognised – irrespective of age, gender, background or ethnicity.
To date, over 6000 individuals have completed their personalised Cognisess activity and received a customised career match based on existing and available apprenticeships, traineeships and positions across Australia, as well as a more broad career match linked to over 1200 professions across the globe.
Cognisess platform features
Personalised employer platform
50+ gamified assessments (cognition, emotion, behaviour, personality, career)
High level and in-depth candidate results and reports
Video analytics (micro-expression analysis)
Customised profilers and benchmarks– Cognisess Deep Learn Analytics
Cognisess applicant tracking system
Psychometric design (gamified and traditional tests)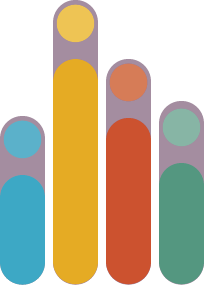 For Organisations
The BUSY Group can work with your organisation to assist your human resourcing decisions, inform career trajectories for individuals, improve workplace culture and encourage stronger team performance.
Why not try Cognisess for yourself? You can register for a no-cost career assessment which will provide you with your own detailed report and recommended career paths.
If you would like to learn more about Cognisess, please visit the website: https://cognisess.com/
For Individuals
So what are you waiting for? Click the link below to get started!

General USER:
Skills Checkpoint Participant: