Your Future, Your Way
An apprenticeship or traineeship allows you to become qualified for a particular job while studying for a relevant certificate or diploma. You get paid, you learn on the job and you gain a qualification on completion. Australian apprenticeships and traineeships are also really flexible – they can be completed full-time, part-time, or even while you're still at school.
Gone are the days where apprenticeships and traineeships are just for traditional trades like plumbing and air-conditioning. There's now over 600 apprenticeship and traineeship qualifications across Australia, with industries such as hospitality, childcare, IT, fashion design, television, fitness, tourism, aviation, retail and more. Your opportunities are endless, and we're here to help!
With an apprenticeship or traineeship you will:
* Get practical hands on training in an industry of your choice;
* Find your edge in a competitive market;
* Gain formal recognition of your skills and experience;
* Have a stepping stone to higher education;
* Receive paid work combined with structured training that can be on-the-job, off-the-job or both;
* Choose your training provider with your employer;
* Have the opportunity to finish sooner as it is competency based which means you can complete
your training faster if you reach the required skill levels sooner than planned;
* End up with a nationally-recognised qualification.
The nuts and bolts
Apprenticeships and traineeships also ensure you and your employer are protected with a formal agreement. This is called a training contract. Both sides sign this document to outline things like your role, wages and expectations over the course of the apprenticeship. During the course of your apprenticeship, if you ever think that your employer may be in breach of something, give us a call and we'll help investigate for you.
What is an apprenticeship?
An apprenticeship is the time spent learning a skilled trade under a qualified trades-person. There are hundreds of different trades – from hairdresser to mechanic, electrician to chef, plumber to cabinet maker.
What is a traineeship?
A traineeship is the time spent learning a job (or vocation) under a supervisor. You can do a traineeship in just about any workplace, for example in a shop, a fast food outlet or office. Traineeship qualifications range from Certificate II up to Advanced Diploma.
Further information
Download Information:
Induction Guide for Apprentices
A-Z Guide for Apprentices and Trainees
Gateway Services and In-Training Support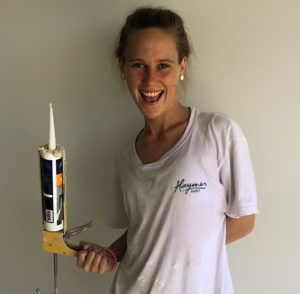 "There are not a lot of women in the (painting) trade and I hope I can set an example for other women who might be considering this as a career option. Through an apprenticeship, BUSY At Work made it possible for me to pursue work I had always wanted to do"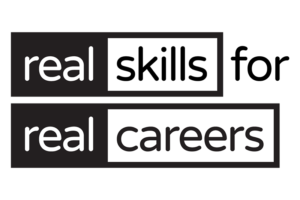 *THE BUSY GROUP LTD trading as BUSY At Work is a service provider contracted by the Australian Government as represented by the Department of Education and Training to provide support services to prospective and current employers and Australian Apprentices. THE BUSY GROUP LTD is one of a number of Network Providers in Queensland and Western Australia. This website does not represent the Australian Government, if you wish to access information about the Australian Apprenticeships, from the Australian Government you should access the Australian Apprenticeships website.