MANAGE YOUR WORKFORCE
We understand that a highly skilled and capable workforce is critical to business performance, no matter how large or small you are.
Our Workforce Capabilities
BUSY At Work is a not for profit organisation providing apprenticeship, employment and training solutions to businesses large and small. Our services provide a comprehensive approach to workforce management. Whether you need to retain staff or maintain existing skill levels, up-skill or attract new entrants, our specialist consultants can support your workforce needs.
We provide honest and reliable advice and a complete end-to-end workforce planning approach that sets us apart from any other provider.
Most of BUSY's business activities stem from government and private sector contracts which provide essential recruitment and employment services to businesses and the community. From assisting disengaged youth into vocational pathways and employment to developing complex workforce planning strategies for some of Australia's largest employers, we've done it all and are committed to delivering our projects with commonsense and reliability.
We are at the front end of the skills shortage crisis, consulting with government and key industry leaders on strategies to curb the high demand for specialist skills in the Australian workforce.
Recruitment Services – Supporting Business
Operating across both private and public sectors, dealing in permanent, contract and casual roles, we place people in jobs from entry level through to managers and senior executives. We provide assistance in managing the recruitment process for your business and take great pride oin our capacity to locate the right person with the right skills at the right time.
Our recruitment services team design tailored training and employment programs that prepare job seekers for specific roles and meet the needs of industry employers.
Our talented team of recruitment specialists advise some of Australia's largest corporations on the attraction, selection and retention of their most valuable asset, their people.
We understand that a highly skilled and capable workforce is critical to business performance no matter how large or small you are.
Our recruitment services are funded under an Australian Government contract and are provided at no cost to you. You may also be eligible for government financial incentives to assist with wage and other costs.
We can help you:
We can also provide you with all the information about Government incentives that are available to business owners who are looking for staff. 
Let us take care of the recruitment and paperwork so you can focus on running your business as usual.
CONTACT US about recruiting for your workplace.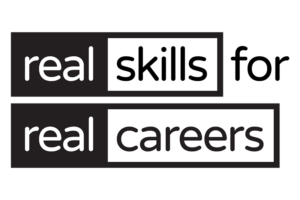 *THE BUSY GROUP LTD trading as BUSY At Work is a service provider contracted by the Australian Government as represented by the Department of Education, Skills and Employment to provide support services to prospective and current employers and Australian Apprentices. THE BUSY GROUP LTD is one of a number of Network Providers in Queensland and Western Australia. This website does not represent the Australian Government, if you wish to access information about the Australian Apprenticeships, from the Australian Government you should access the Australian Apprenticeships website.