Undertaking an Apprenticeship or Traineeship? We've Got Your Back!
Apprentice mentoring support is available for you and your employer trying to navigate the challenges of an apprenticeship or traineeship. Adjusting to the workplace can be challenging on both sides with cross-generational challenges, technology and getting to know what is expected from your employer. We can help with Apprenticeship Mentoring programs that involve meeting with you as regularly as you like and offering guidance and advice on both best practice and challenges for specific challenges you may be facing.
Mentoring programs aim to increase your completion of the apprenticeship or traineeship. Quite often young people who have just stepped into the workforce struggle with day-to-day issues that an employer may take for granted. These things can be as simple as travelling to work, managing your personal budgets or even the best way to approach workplace issues. Having a mentor as a sounding board is often all you need to ask the right questions and talk openly in a supportive environment.
If you're interested in learning more about accessing mentoring services, for you as an employer, or for your apprentice or trainee, just complete the below form and one of our friendly team members will be in touch with you soon.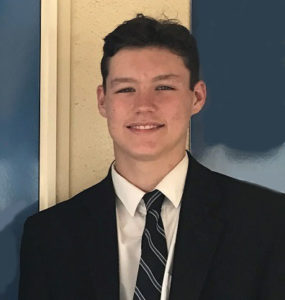 "My mentor has been excellent and only too willing to provide advice and answer any of my questions about my training, whenever I need it."
Lachlan McCallum, Construction Apprentice